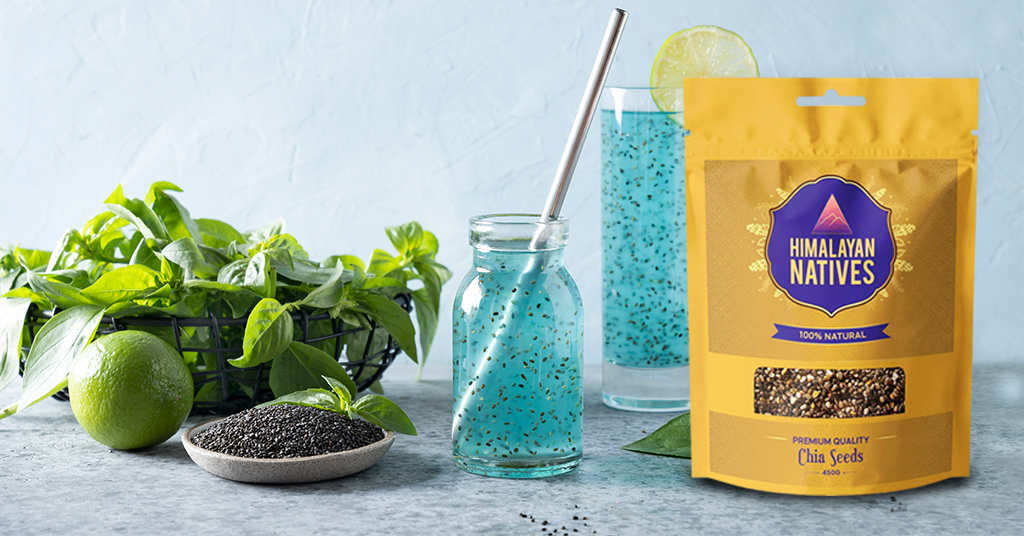 As the summer heat begins to rage and we look for different ways to cool off, it is important to note that it's not just liquids that we consume to cool our bodies but also the right foods to reduce body heat. Sometimes, simply staying hydrated is just not enough. Food keeps us moving throughout the day, but we hesitate to eat hot foods during the summers and instead look for dishes that would help us stay cool. Fortunately, there are lots of foods that are natural coolants for the body and can be prepared in delicious ways to make the perfect summer food.
Let us refresh and replenish our bodies with some of the best food in summer to beat the heat.
Salty Honey Ice Cream
Salty Honey Ice Cream fuses mellow sweetness with a subtle punch of salt. You can scoop it straight from the freezer too. It is exceptionally creamy and out of the world. This ice cream is the best summer recipe to beat the heat with just 6 ingredients and the end outcome is one of the creamiest, most sublime flavor combinations you will ever come across in the ice cream world.
Ingredients
Instructions
In a bowl, prepare an ice bath by adding 10 or so ice cubes and adding 2 cups of water. Set a slightly smaller bowl inside the larger bowl and place a sieve or strain inside the smaller bowl. Set the whole ice bath contraption aside.
In a small pan or skillet, heat the honey over medium-low heat. Add the salt and mix; take the pan off from the heat and set it aside.
To a medium pan, add milk and sugar or jaggery powder; heat over medium until the milk reaches a slight simmer and the sugar and honey dissolves. Once it starts to simmer, remove the pan from the heat.
In a medium bowl, beat the egg yolks together, thoroughly. While whisking the mixture, add about 1/4 cup of warm milk to the egg yolks. Add the remainder of the milk to the egg yolk mixture and whisk. Pour the entire mixture back to the medium saucepan and place it over low heat. Boil the milk and yolk mixture, stir continuously until the thermometer reads 170 to 175 degrees F and the mixture appears thick and smears the back of the spoon.
Pour in the mixture through the sieve into the bowl. If the honey has cooled, quickly warm it over and add it to the egg yolk mixture, mixing thoroughly. Lastly, stir in the heavy cream. Keep blending until the mixture is room temperature. Wrap the bowl with cling wrap and keep it in the fridge for 4-5 hours, or at least overnight.
Level up your ice cream cup, and dig in!
Chia Pudding Recipe
The ultimate healthy dessert! If you're new to chia seeds, this simple recipe is a great starting point. You simply stir in everything together and chill until thick. High in fiber, protein, and calcium - it makes for the best healthy summer dessert.
No fancy cooking gadgets, no whisking, and no baking required. This yummy chia pudding is an ideal summer recipe to beat the heat.
Ingredients
Instructions
Blend all the ingredients until the mixture reaches a smooth consistency. Cover, shake, then refrigerate overnight. The next day you will get a nice and thick pudding. You can add fruits to the pudding for some extra freshness. The pudding can remain refrigerated for up to 4-5 days, so feel free to make a larger batch and portion it into individual boxes or containers.
Green Divine Quinoa Summer Salad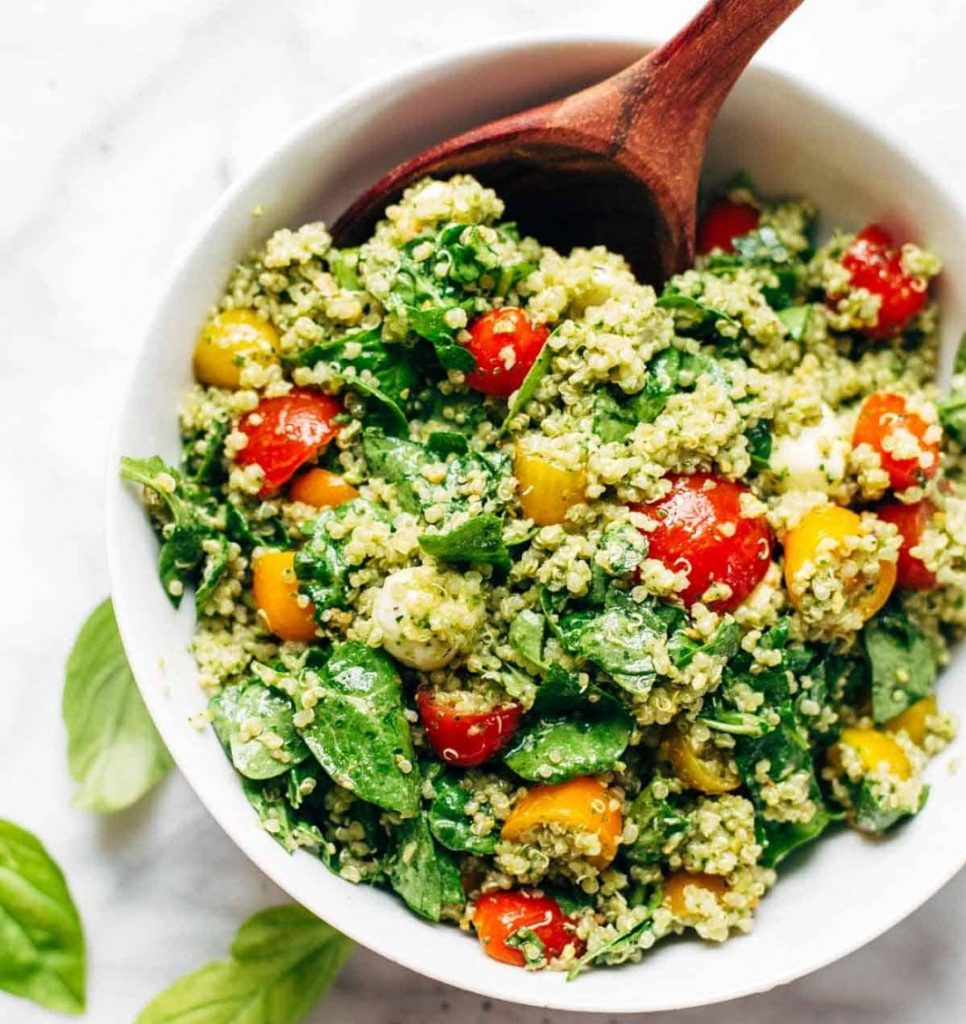 Green Devine Quinoa Salad is simple, healthy, and extremely suitable for summer. You can add in whatever veggies you have on hand! The cilantro lime dressing is the perfect summer salad dressing – it is tangy, full of herbs, and tastes delicious drizzled over summer salads with grilled veggies and more. This salad is simple, tasty, and filling and the perfect recipe to beat the heat.
Ingredients
2 cups cooked quinoa
2 cups halved cherry tomatoes
2 cups spinach leaves
½ cup of cilantro lime dressing
½ cup mozzarella cheese, cut into bite-sized piece
Few handfuls of crushed almonds or other nuts
Grilled veggies
Ingredients for Cilantro Lime Dressing
2 cups of coriander leaves
1 garlic clove
¼ cup lime juice
2 teaspoons raw honey
½ teaspoon ground coriander
¼ teaspoon pink salt
¼ teaspoon extra virgin olive oil
Instructions for the quinoa:
Prepare the quinoa in advance if possible because it tastes best when it's had a few hours to cool.
Instructions for the cilantro-lime dressing:
In a food processor, add in the cilantro, garlic, lime juice, honey, coriander, and salt, and pulse to combine. While it's getting blended, pour in the olive oil and blend it until smooth.
Instructions for the salad:
Toss the quinoa, veggies, nuts, and salad dressing together until mixed well. Eat it fresh!
Tangy Lemon Rice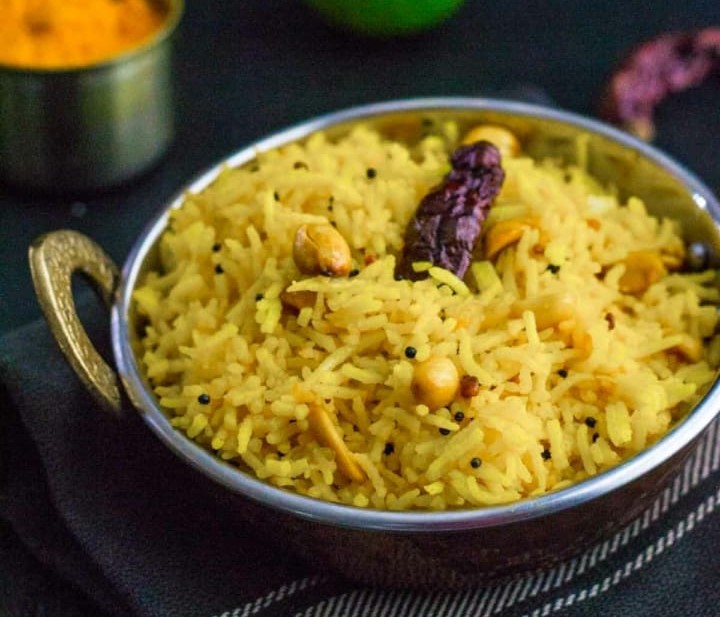 Lemon rice is one of the best summer recipes Indian cuisine has to offer. This can serve as an entire meal while still leaving you feeling refreshed, due to the freshness of the lemon flavor. It is also super easy to make, uses the most seasonal products of the summer, and can also be refrigerated and consumed for up to 3 days.
Ingredients
2 cups of boiled basmati rice
2 to 3 tbsp of freshly squeezed lemon juice
A handful of curry leaves
2 teaspoons chana dal, soaked in water
2 tsp of toor dal, soaked in water
1 tsp of mustard seeds
½ tsp of turmeric powder
3 to 4 dry red chilies
2 tbsp of coconut oil
1 tbsp of chopped coriander leaves
Pink salt to taste
Instruction
Heat the oil in a wok.
Add in the red chilies, mustard seeds, and curry leaves, and let the seeds sizzle and splutter.
Add the chana dal and toor dal and cook for 10-15 minutes.
Add the turmeric powder and rice. Mix well.
Squeeze in the lemon juice and give it a thorough mix.
Garnish it with coriander leaves. Serve the lemon rice hot with garlic chutney and raita.
Moong Dal Kosambari Salad
Moong Dal Kosambari Salad is another one of the best summer recipes Indian cuisine has. It is the perfect food in summer to beat the heat. Kosambari is a simple and easy-to-make South Indian salad also known as koshambari. In the Marathi language salads are known as koshimbir.
Kosambari is really light and one of the most delightful foods to reduce body heat. You can serve it as a side dish along with your regular meals.
Ingredients
¼ cup moong dal soaked in water
1 ½ cucumber, finely chopped
3 tablespoons grated coconut
1 green chili, chopped
2 tablespoons chopped coriander leaves
½ teaspoon lemon juice or add as required
Pink salt to taste
For Tempering Kosambari Salad
2 teaspoons oil
½ teaspoon mustard seeds (rai)
1 pinch asafoetida (hing)
5 to 6 curry leaves (kadi patta) - chopped or kept whole
Instructions for making Kosambari Salad:
First, rinse the moong dal in water repeatedly. Then soak the lentils for 2 hours. If you're in a hurry, then you can cook moong dal in boiled water for 30 minutes.
Later drain all the water and add the soaked moong dal to a bowl.
Add the cucumbers, the freshly grated coconuts, the coriander leaves, and the green chilly. Instead of green chilies, you can add in some black pepper powder as well. Also, add some salt as per your taste.
Squeeze some lemon juice as per taste.
Combine everything well.
Instructions for tempering the Kosambari Salad:
Heat some oil in a small pan and then add the mustard seeds. Let the mustard seeds splutter. Keep the flame low. Then add red chili and let it sizzle.
Once the mustard seeds splutter, add 5 to 6 curry leaves and a pinch of asafoetida. Mix and then switch off the flame.
Pour the tempering mixture into the salad. Combine it well. You can serve it immediately right from the stove or refrigerate the salad and then serve later. You can also serve kosambari salad as a side salad with your meals.
As we get into the summer season, it becomes more and more important for us to find different ways to keep our bodies cool. While drinking water is the best way to stay hydrated, using food in summer as a way to keep cool can make your diet more colorful, nutritious, and delicious. Using all-natural ingredients such as Himalayan Natives products in your daily diet can make a world of difference in the taste of the food, the number of nutrients you can get from food, and how healthy your lifestyle can be.
So make sure to keep cool this summer, try some of these recipes!
---
---