!— Facebook Pixel Code —> <!— End Facebook Pixel Code —>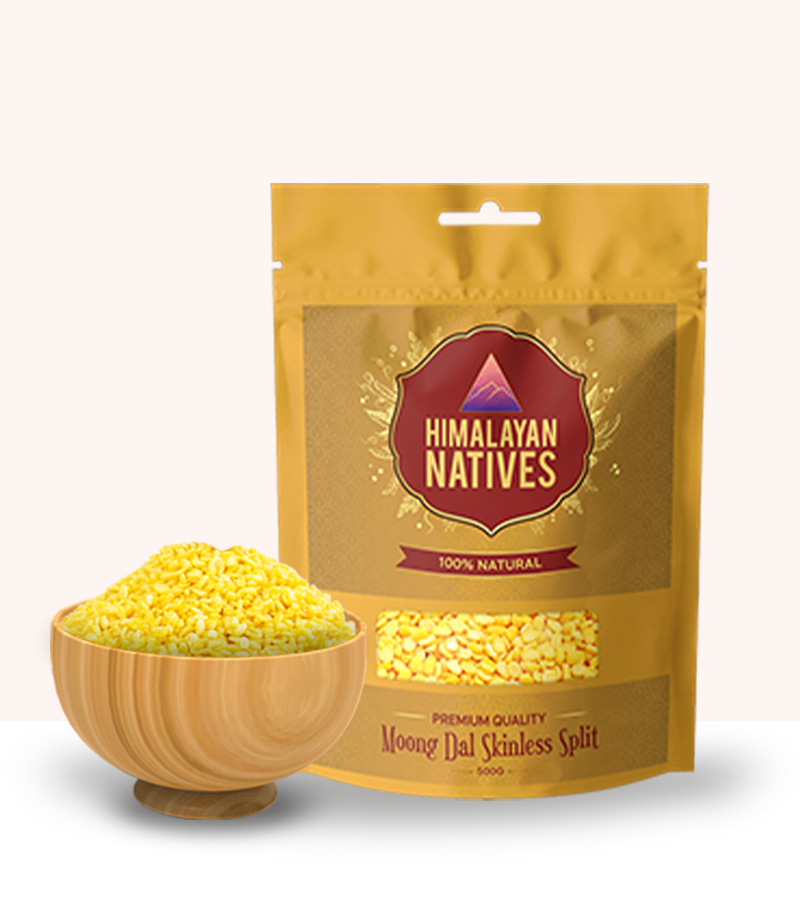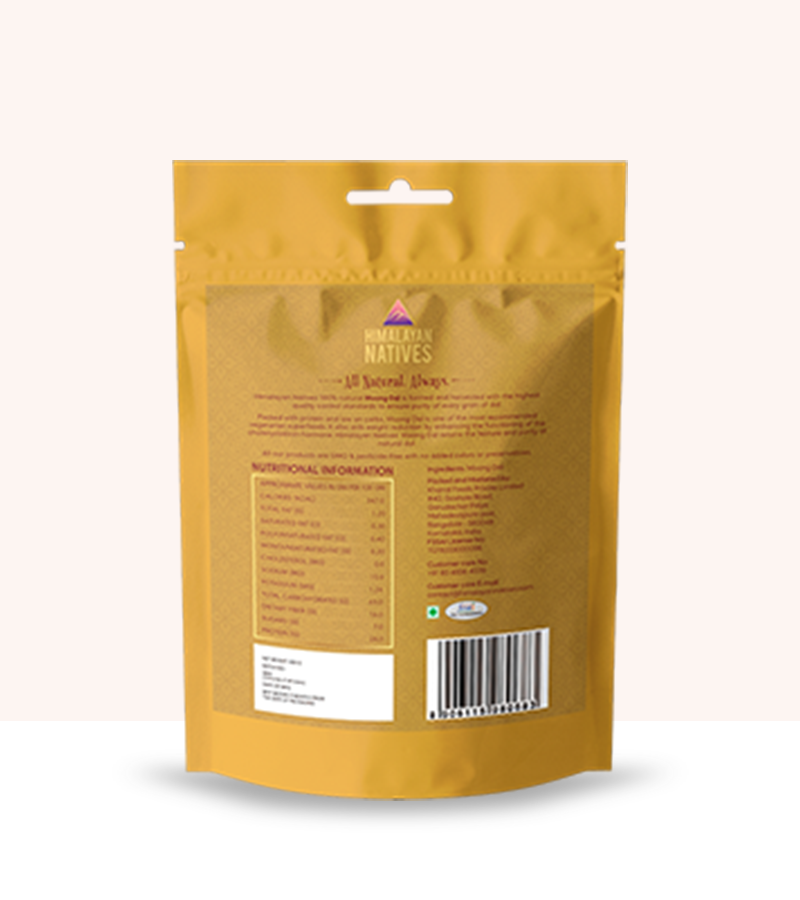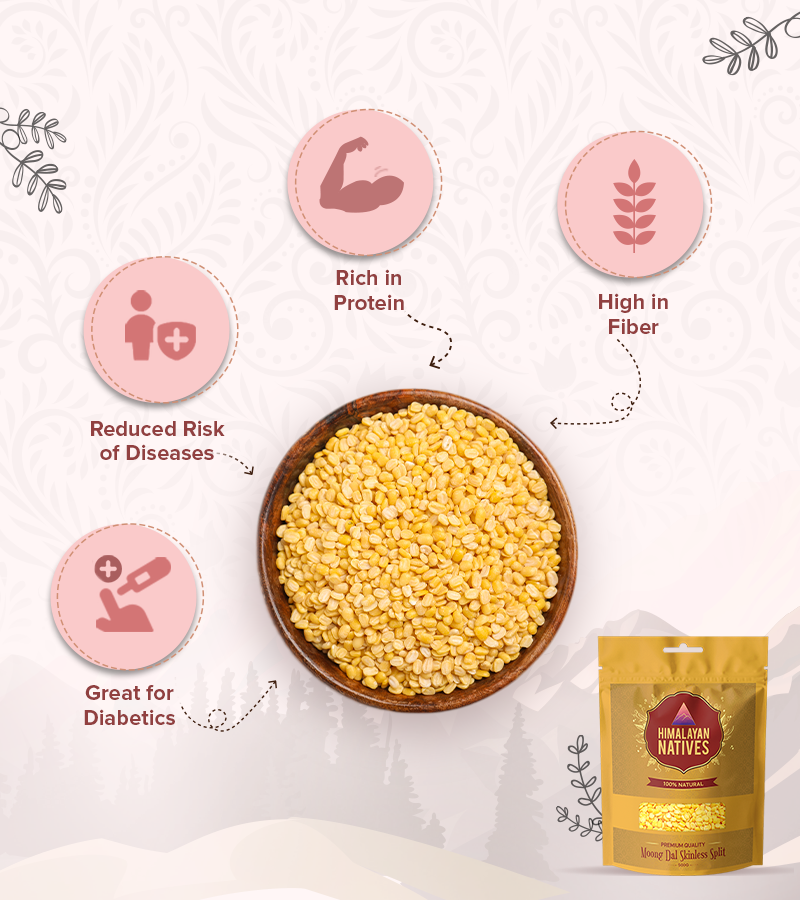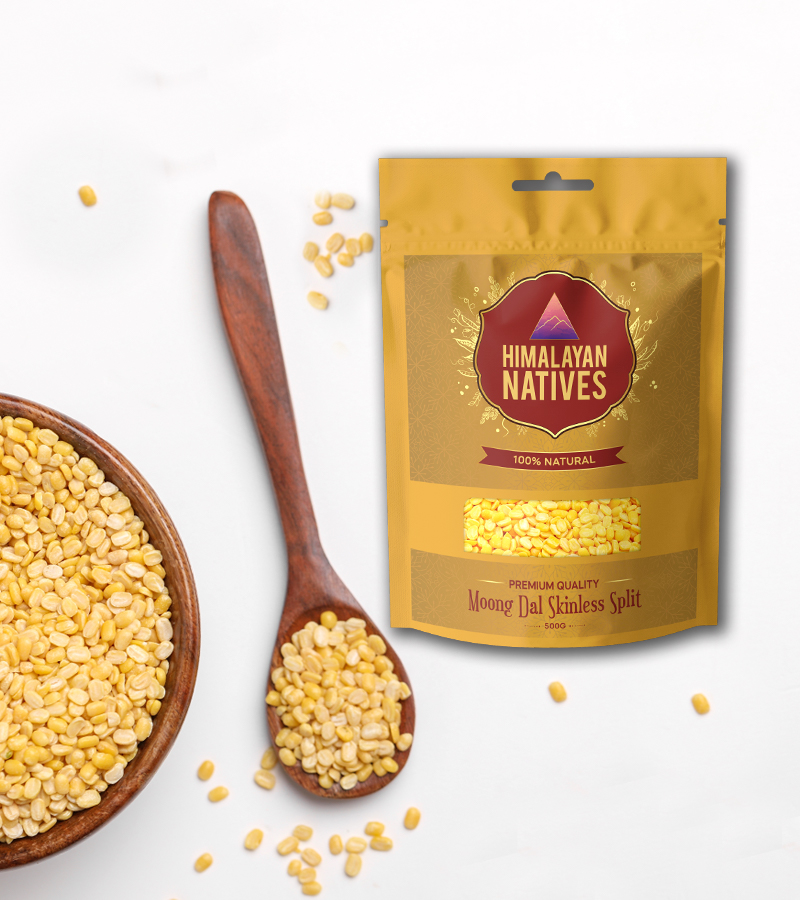 Premium Moong Dal Skinless Split
3 customers are currently checking out this product
Packed with protein and low on carbs, Moong Dal is one of the most recommended vegetarian superfoods. Moong dal also aids weight reduction by enhancing the functioning of the cholecystokinin hormone. Himalayan Natives' Moong Dal split retains the texture and purity of natural dal.

Benefits
High in Fiber - Moong Dal Split is high in fiber content that breaks down slowly in the body. This helps control appetite as it gives a full stomach feeling for a longer time.

Great for Diabetics - Moong Dal Split has a low glycemic index which makes it a superfood for people with diabetes.

Reduces Chronic Diseases - Moong dal is high in antioxidants which helps neutralize potentially harmful molecules known as free radicals which in turn helps keep chronic diseases at bay.