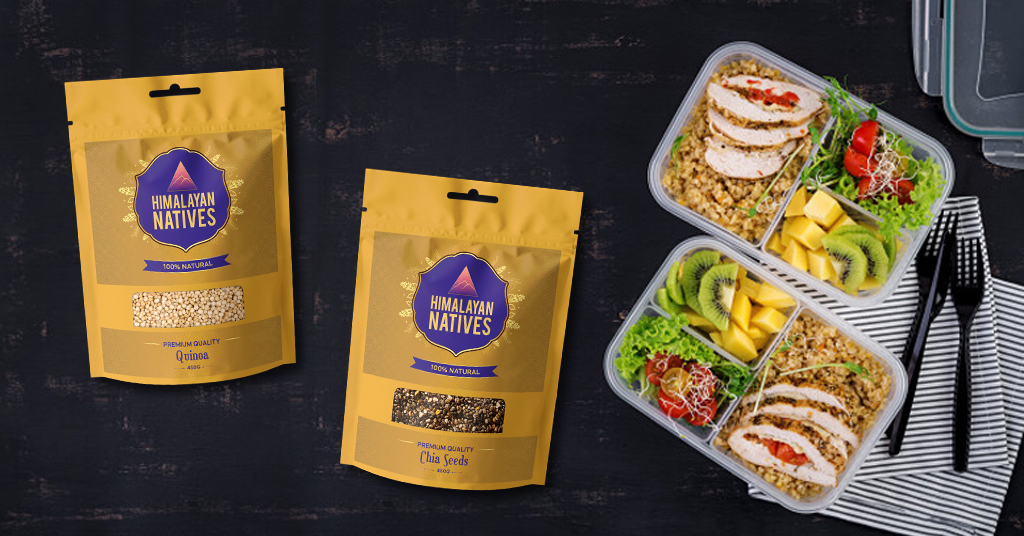 Most of us lead fairly busy lives these days. Some people work full-time jobs that take up most of their time during the week. Some people have the full-time job of raising children, which often goes into overtime. Some people do both! With the busy lives that most of us lead today, the added task of preparing 3 meals a day can be an exhausting addition to an already packed schedule, especially if those meals need to be prepared for not just us but our children and families as well. This is where meal prepping comes in.
Meal prepping is the concept of preparing your meals ahead of time in an efficient manner. It is also an effective method to use if one is adhering to a diet, or simply trying to become more consistent with their eating schedules. While meal prepping can sound like a simple task, it is actually one that requires accurate planning and calculation if it is to be done right. When done right, a proper meal prepping schedule can help in maintaining a balanced diet as well.
A balanced diet is one that encompasses all different food groups in the appropriate proportions on a regular basis. Having a healthy balance of fats, carbohydrates, protein, fiber, and vitamins is essential to maintaining good health, especially in the long run. However, it can be an energy-draining task ensuring that your 3 meals a day cover all of these food groups while also tasting good and properly utilizing the ingredients in your fridge and pantry. This is why a meal prep plan can cut down the time and effort required in preparing these meals every day.
Meal prep is all about shortening the time required to prepare and cook meals. Depending on the number of people you are prepping for, you can plan out your meals in one of two ways: either separately prepare and store different ingredients which can later be combined in any combination to make a meal, or fully prepare meals and store them to be heated and consumed later during the week. The first method is usually more versatile in the dishes that can be created. Some common tips to improve your meal prepping game are:
Pick versatile ingredients that can keep for a long time in the fridge/freezer
Pick a designated few hours each week for the sole purpose of meal prepping in order to get into a consistent rhythm of food preparation and timely consumption
Prepare and store pantry items for long term use
Pre-cut vegetables and fruits and store them in airtight containers in the fridge
Prepare and store a curry or sauce base that can be repurposed multiple times through the week
Always make extra!
Pantry items are those that typically have a long shelf life and usually do not require refrigeration. There are some pantry items that are extremely meal-prep-friendly, as they can be prepared over the weekends and consumed during the following week, sometimes up to 4-5 days after preparation if they are stored properly in the fridge. Some such items are rice, grains, lentils, canned foods, beans, etc.
Here are a few meal prep ideas that are balanced meals and perfect for a recipe schedule:
Chia Seed Pudding
Chia Seed Pudding is the perfect dish that can be had for breakfast, as a dessert, or as a snack on the go. Chia seeds are great sources of fiber and protein, and the fat content of milk topped with a nutritious mix of fruits and nuts makes this dish very healthy. It keeps perfectly in the freezer and can be stored for up to 2 weeks! Here is the recipe.
Ingredients (per portion):
2 tbsp of Chia seeds
½ cup milk
1 tsp honey (or any sweetener)
Any kind of toppings: fresh-cut fruit, frozen berries, dry seeds, dried fruits, nuts, spices (such as cinnamon), chocolate chips
Instructions:
Add the chia seeds and milk together in a glass jar. You can repeat this process in multiple jars depending on how many portions you want to prepare and store for later. Let the chia seeds absorb the liquid and gel up.
Stir in the honey or other sweetener.
Add as many toppings in whatever combination you like. You can try multiple combinations for different portions to have a variety of options throughout the week.
Store in the refrigerator or freezer and enjoy later!
Quinoa Salad Bowl
Quinoa salad bowls are the definition of a balanced meal that can be meal prepped in many ways. Quinoa can be pre-cooked and refrigerated for up to 5 days and can be used as a base for the salad while also providing high amounts of protein and vitamins to your meal. These salads can be customized based on the greens and veggies that you have available, making it a versatile meal! These veggies can also be pre-cut and stored in airtight containers in the refrigerator for later use. Here is the recipe.
Ingredients (per portion):
1 cup quinoa, cooked
1 tomato, chopped
1 onion, chopped
4-5 stalks of coriander, chopped
Any combination of veggies, sauteed/cooked
Dressing of choice
Dried fruits/nuts (optional)
Salt & pepper to taste
Instructions:
Portion out your quinoa based on how many meals you want to make and cook it. 1 cup of cooked quinoa per portion is an ideal amount for 1 person.
The veggies can be cooked/sauteed ahead of time with some light salt and pepper and stored in the fridge. Mix in the veggies with the quinoa.
Add the chopped onions, tomatoes, and coriander to the bowl.
Add the dressing of your choice, add salt and pepper to taste, and mix the contents of the bowl well.
Top with nuts or dried fruit if desired and enjoy!
Mediterranean Lentil Soup
Mediterranean lentil soup is a classic meal that encompasses all the elements of a balanced meal - protein, fat, carbohydrates, vitamins, and fiber. Dals are a great source of protein and fiber and make for a great soup base. This soup keeps in the fridge for up to 5 days and can be stored in the freezer for weeks. It is the perfect quick meal to perk up your day. Here is the recipe.
Ingredients (per portion):
½ cup masoor dal
½ cup moong dal skinless split
1 carrot, chopped
1 onion, chopped
3-4 cloves of garlic, crushed
1 stalk of celery, chopped
1 cup of spinach, chopped
Salt and pepper to taste
2 tbsp tomato paste
1 tsp cumin powder
1 tsp dried oregano
1 tsp dried basil
4 cups of water/vegetable broth
2 tsp olive oil
1 tsp lemon juice
Instructions:
In a wide-bottomed pot, heat the olive oil. Add in the chopped carrot, onion, and celery and saute, adding in salt and pepper. Saute for 3-4 minutes till all the moisture has evaporated.
Add in the cumin powder, dried oregano, and basil and mix well.
Add in the lentils, the water/broth, and crushed garlic. Mix well then add in the tomato paste. Cover and let cook for 10 minutes.
Add in the chopped spinach and cook for 5 minutes.
Turn off the heat and add the lemon juice. Serve hot!
Meal-prepping is an efficient system that can help you plan your meals better while also ensuring that you maintain a balanced diet. Using some key ingredients such as rice, lentils, or seeds as the base for your meals ensures that you get the required nutrients throughout the week. This method also saves you the time required to prepare individual meals, not to mention you will not need to worry about what to cook on a daily basis. So enjoy these meal prep ideas!

---
---