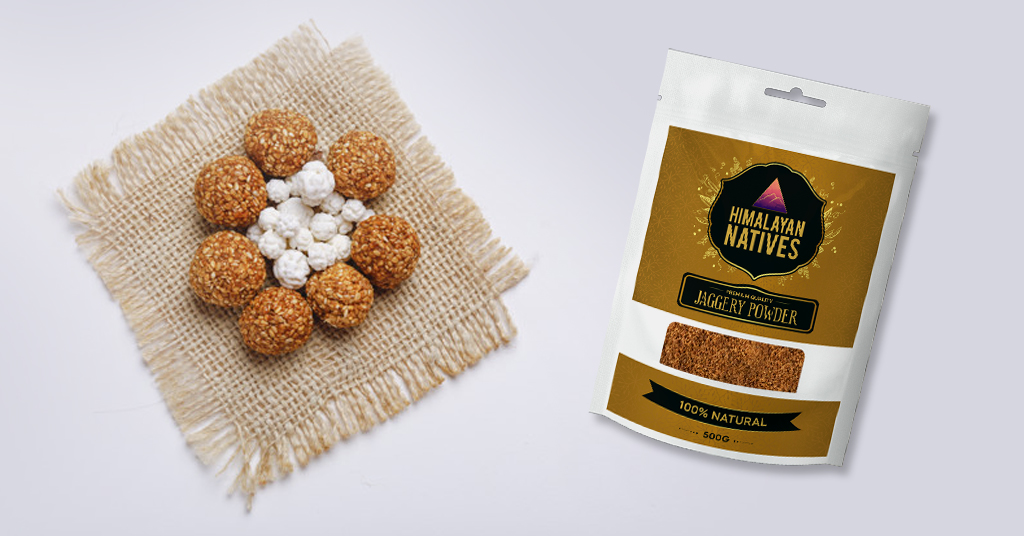 Winter is in and so is the urge for the soft, golden-brown sweet - our very own traditional Indian sugar-substitute, jaggery or commonly known as gur. Due to the many health benefits that jaggery has to offer, health experts highly recommend consuming it during winters. It is loaded with vitamin C, iron, and antioxidants that help the body fight seasonal cough and cold. It also helps keep you warm in the chilly winters.
Jaggery is prepared from sugarcane juice and is used as a sweetener for different types of jaggery sweet and savory dishes. Refined sugar can be easily replaced with jaggery and further be used to make any desserts healthier.
While this is the perfect season to enjoy a small bite of gur after lunch or dinner, it's also the best time to indulge in some homemade desserts made using jaggery or jaggery recipes.
Some of the delicious jaggery recipes are:
Gur ki Roti
Ingredients:
1.5 cups of whole wheat flour
1 cup of ghee
3 cups of Gur
1 cup of milk
⅛ tsp baking soda
Salt to taste
Procedure:
In a bowl, take half of the milk and mix the gur over low heat and then cool it.
In another bowl, add soda, salt and atta. Mix thoroughly.
Add the ghee to the flour. Now, add the milk mixture and knead into a firm dough. Add more milk if required.
Roll the knead into small-thick rounds. Cook over low heat, spread ghee over and around the roti.
Serve and enjoy!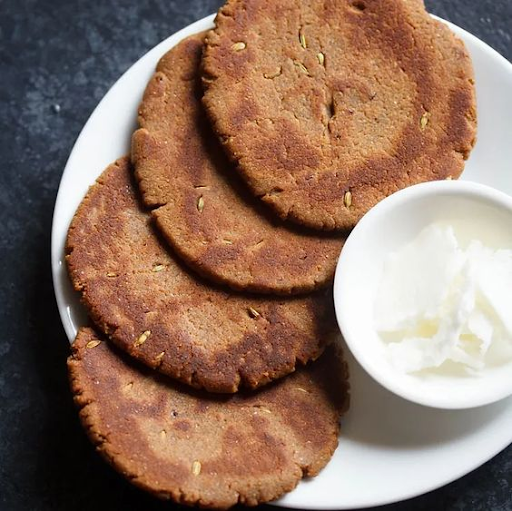 Gur ka Halwa
Ingredients:
2 ½ tbsp ghee
1 cup of semolina (soaked)
50 gms of gur (soaked in 1 cup of water)
½ tsp cardamom powder
A pinch of saffron
50 gms pistachio (sliced)
50 gms almonds (sliced)
4 tbsp brown sugar
Procedure:
Soak semolina in water for 20 minutes.
Heat ghee in a pan. Add semolina and roast until it turns brown.
Add the jaggery water, cardamom powder, saffron, green pista, almonds, brown sugar and stir continuously till it reaches the desired consistency.
Serve hot.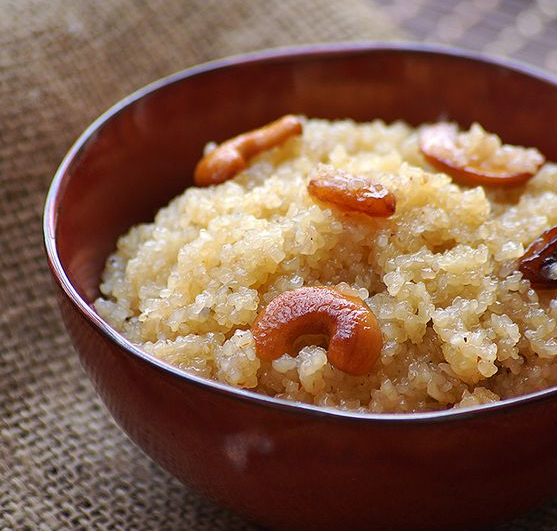 Gulgule
Ingredients:
Procedure:
In a bowl, cover gur with hot water and stir thoroughly till it dissolves.
In another bowl, add flour, ghee, salt, and baking powder.
Add the gur solution to the above mixture to form a batter of dropping consistency (add more water if required).
Now add saunf.
In a pan, heat oil over high heat and add an equivalent to a tbsp of the batter.
Lower the heat and let the gulgula cook over medium heat turning once or twice till it turns brown.
Remove the fried piece with a slotted spoon.
Repeat this process with the rest of the batter.
Serve and enjoy!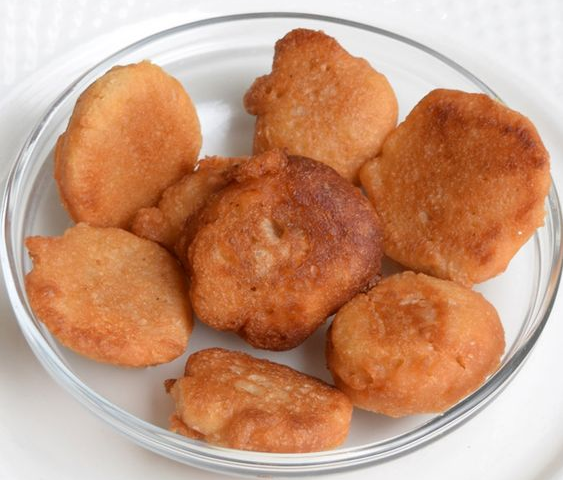 Peanut Chikki
Ingredients:
250-gram peanuts
200-gram jaggery
25-gram butter
½ cup of water
Procedure:
Skin, roast, and coarsely crush the peanuts.
In a bowl, heat sugar with water until thick.
Boil syrup until hard crack consistency. Add the peanuts and mix thoroughly.
Grease a tray with ghee and spread the mixture.
Roll the mixture flat with slight thickness.
Cut into squares when cooled and store in an airtight container.
Enjoy it whenever you want!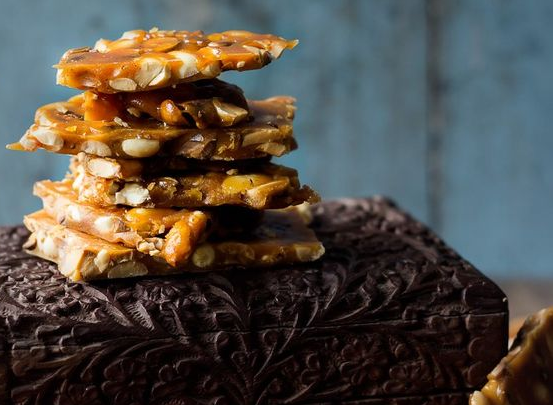 Before you try these jaggery recipes or jaggery sweets, do make sure the jaggery you buy from the market is pure and free from all adulterants. Himalayan Natives 100% natural jaggery powder is unadulterated and free from chemicals and preservatives. This winter, load up with the goodness of jaggery and enjoy the yummy Indian jaggery sweets or jaggery recipes with the good old Indian sweetener!
---
---