!— Facebook Pixel Code —> <!— End Facebook Pixel Code —>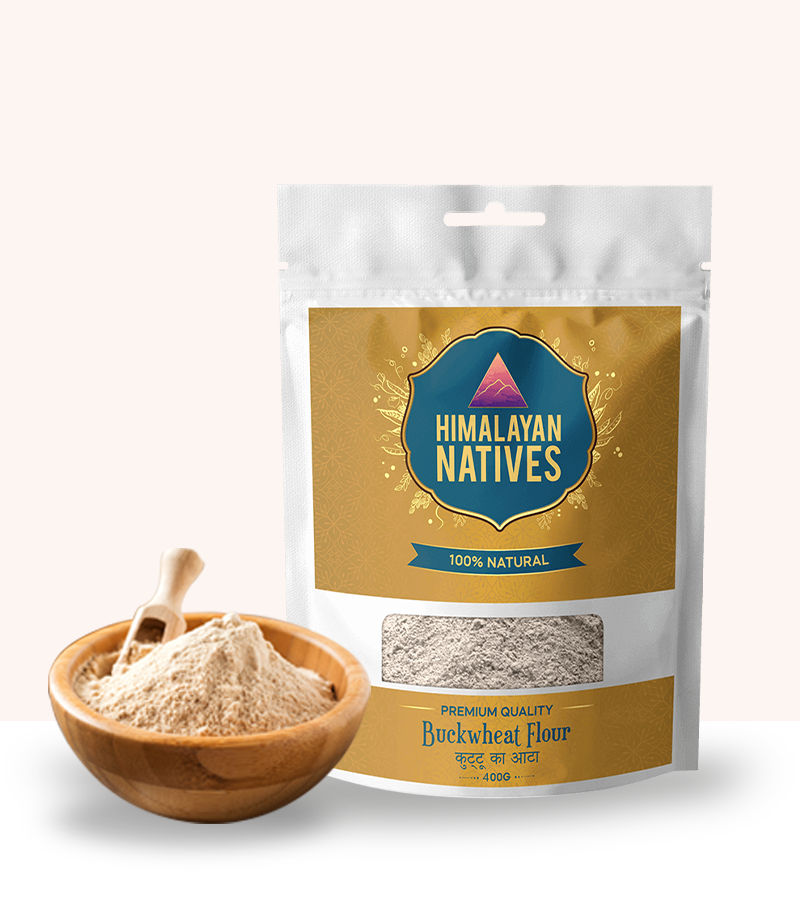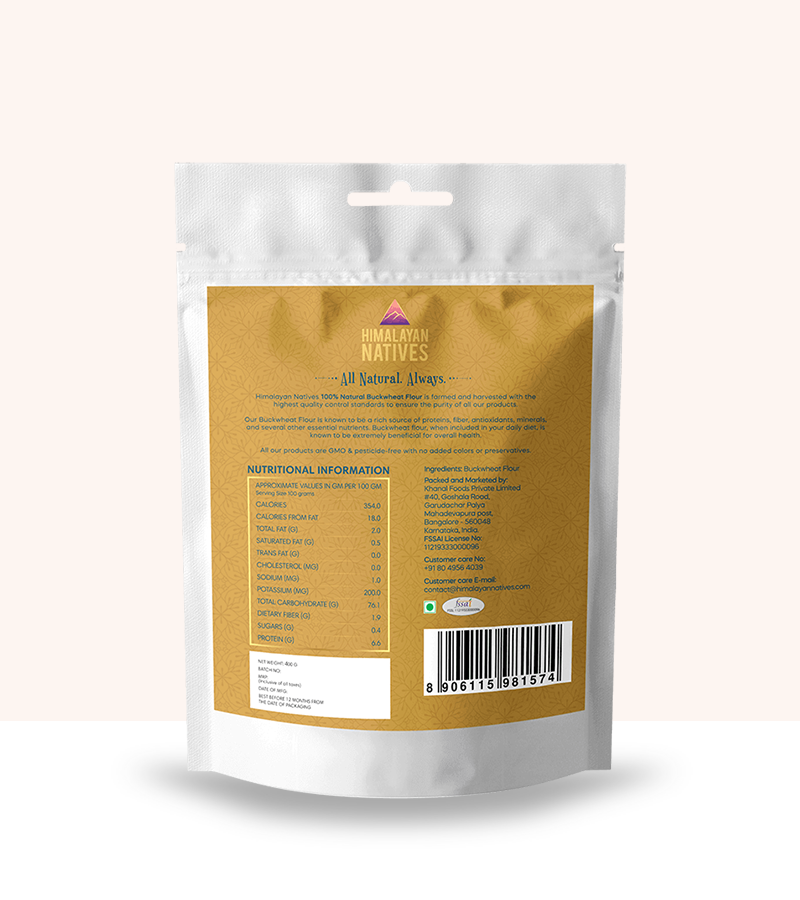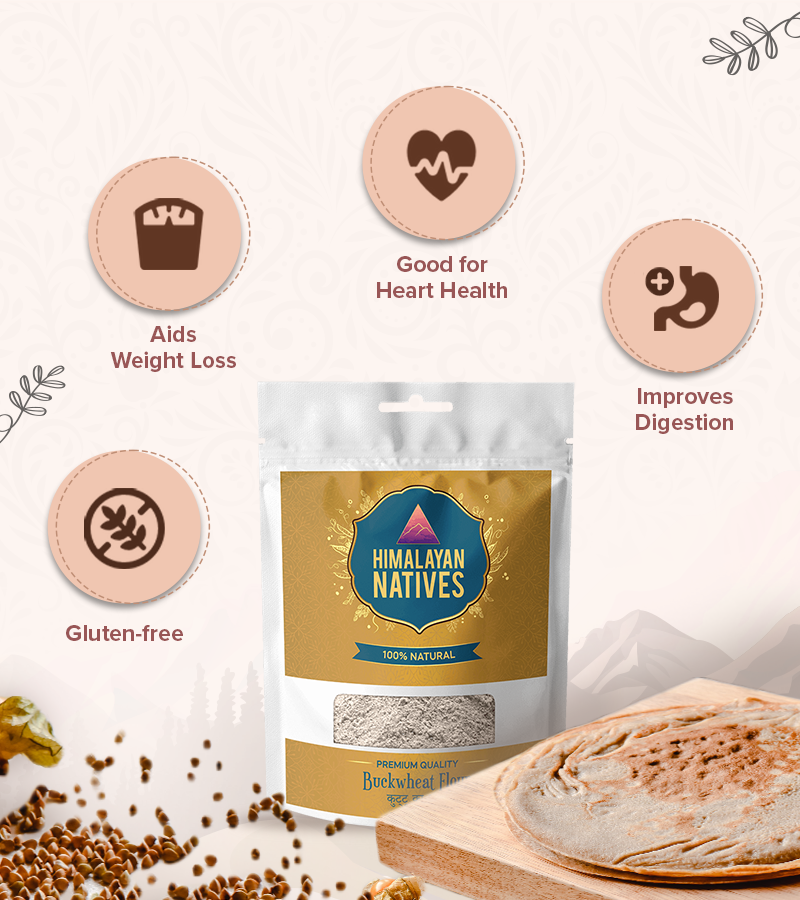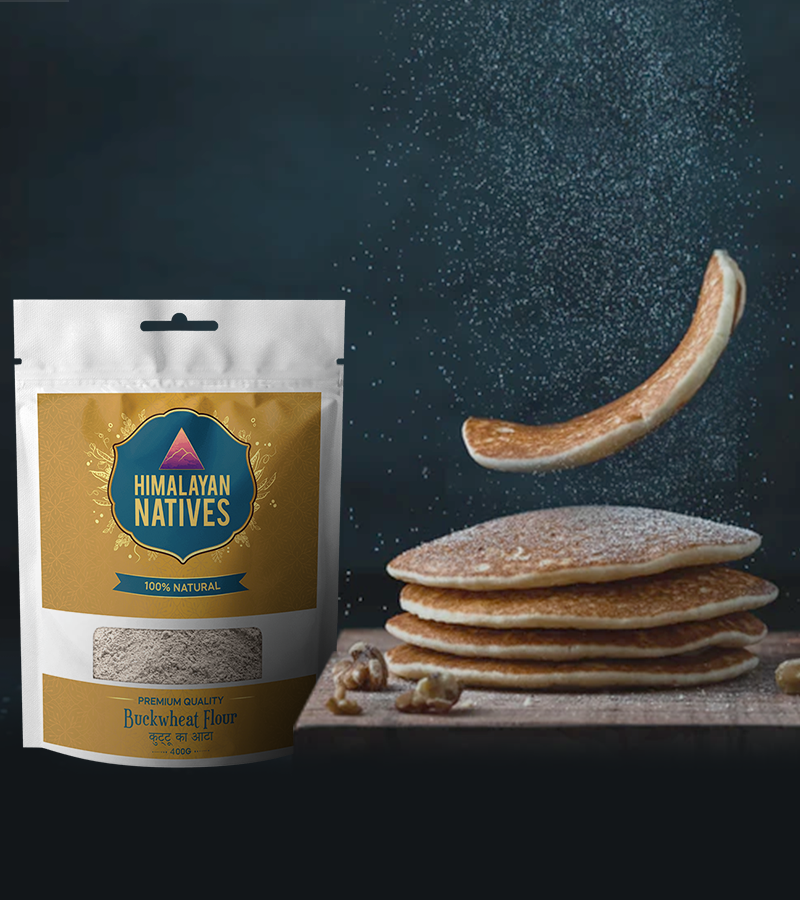 Buckwheat Flour
Availability:
Out Of Stock
4 customers are currently checking out this product
Himalayan Natives 100% Buckwheat Flour or kuttu ka atta is harvested naturally and sustainably. It is high in protein, fiber & vitamin B, and is gluten-free which works wonders for those with gluten sensitivities and celiac disease.

Read More
Our buckwheat flour is made perfectly from 100% natural ingredients with no added chemicals, preservatives, or artificial flavors thereby offering you the most authentic products.
Benefits
Good for Heart - Buckwheat flour rich dietary fiber content helps control blood pressure levels and improve blood cholesterol levels.

Gluten-Free - Buckwheat flour is gluten-free and is suitable for people with celiac disease or grain sensitivities.

Improves Digestion - The presence of high fiber and niacin in kuttu ka atta helps convert carbohydrates, fats, and protein into energy.

Aids Weight Loss - Kuttu ka atta consists of low calories and high protein content that helps keep a person fuller for longer durations, thereby controlling sudden and unwanted cravings.