!— Facebook Pixel Code —> <!— End Facebook Pixel Code —>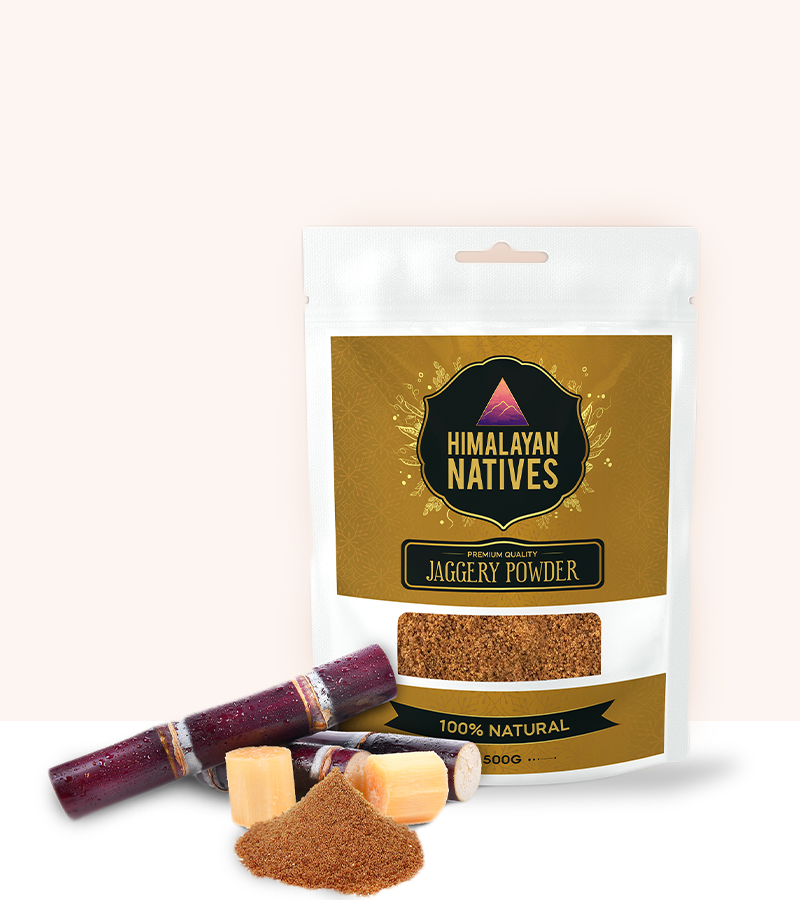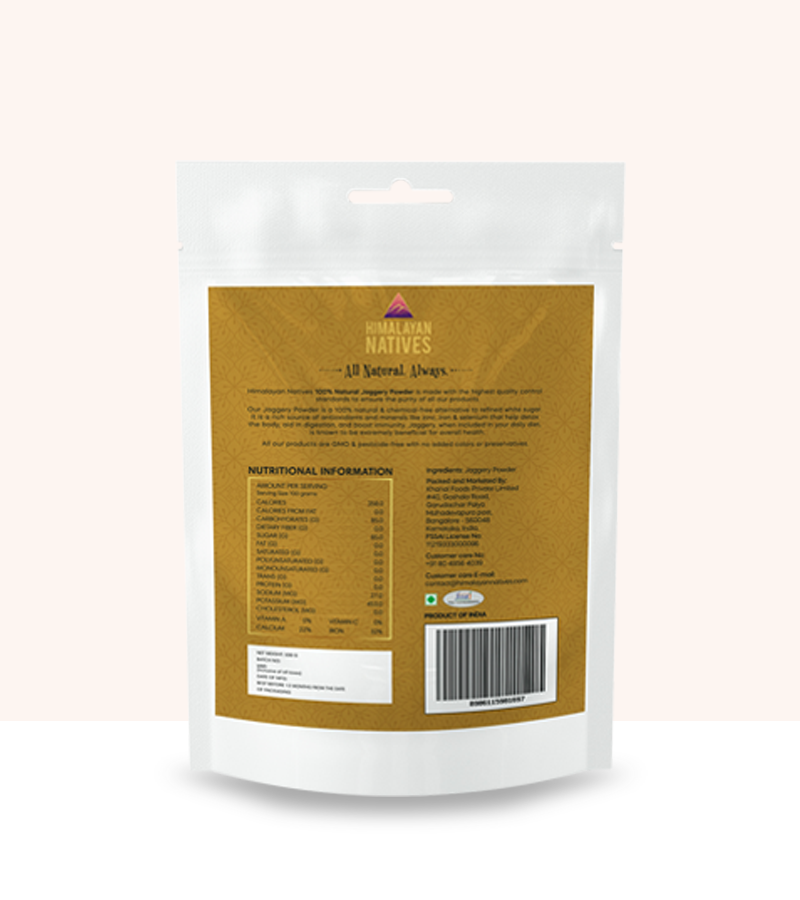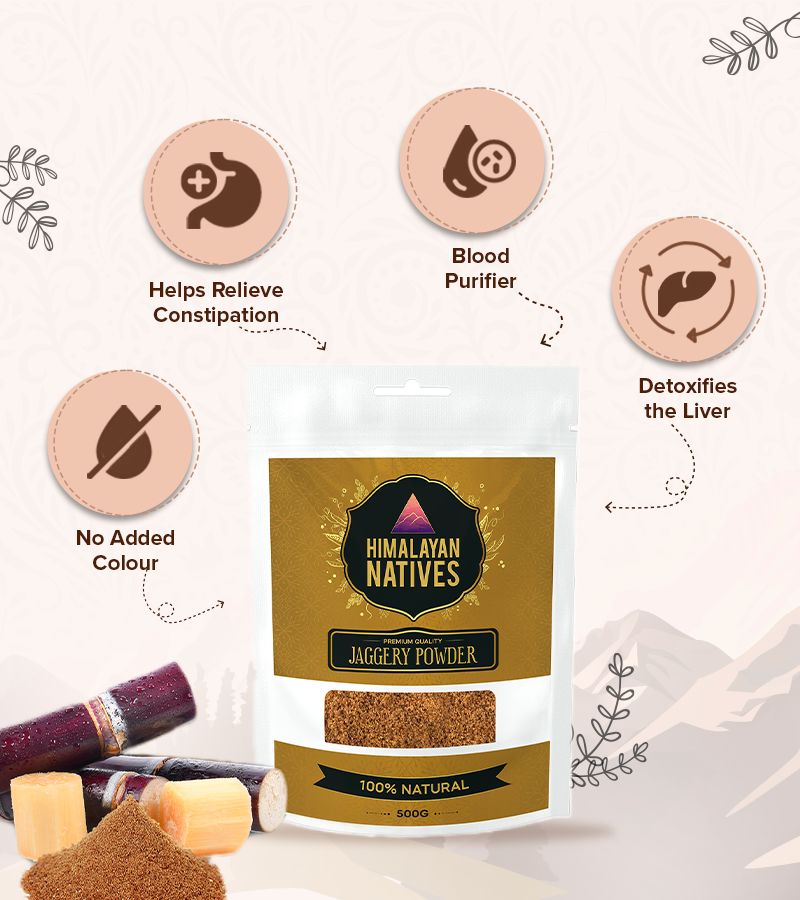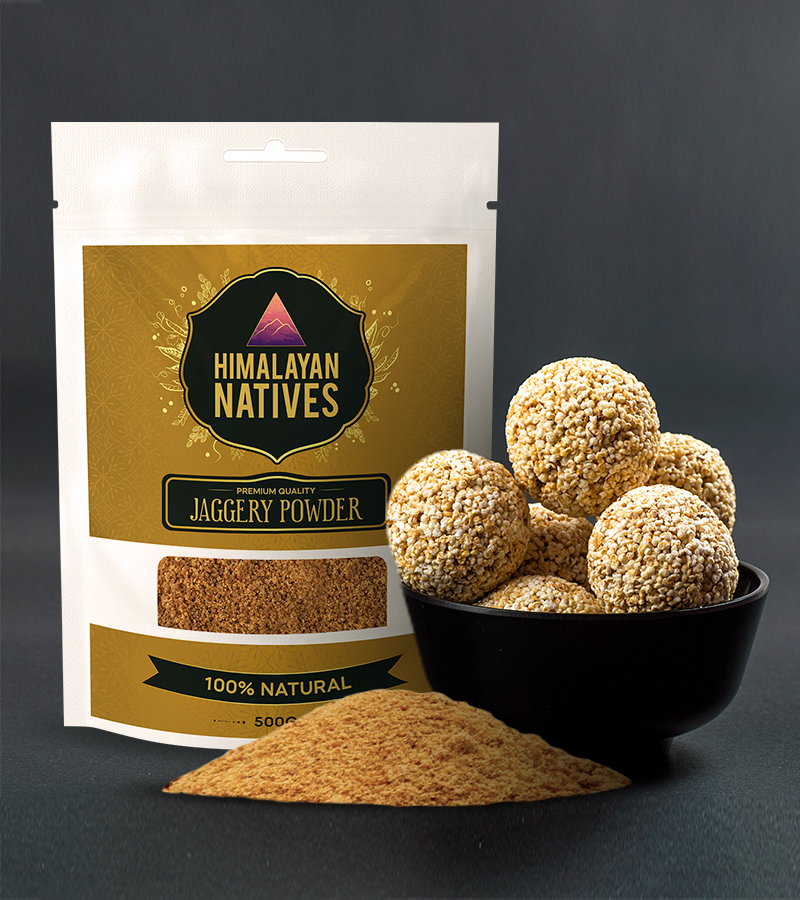 Jaggery Powder
2 customers are currently checking out this product
Himalayan Natives 100% Natural Jaggery Powder is a natural & chemical-free alternative to refined white sugar. It consists of antioxidants and minerals like zinc, iron & selenium that help detox the body, aid in digestion & boost immunity.

Read More
Jaggery, when included in your daily diet, is considered to be extremely beneficial for overall health. Our Jaggery Powder is made while maintaining the highest quality control standards to ensure the purity of all our products.
Benefits
Helps Relieve Constipation - Jaggery is filled with natural properties that help stimulate the flow of digestive enzymes, which in turn helps in both preventing & relieving constipation. It also induces bowel movements and clears the system.

Detoxifies the Liver - Being a natural body cleanser, jaggery powder can help detoxify the liver. Having 1 tbsp of jaggery at the end of every meal can help the digestive system stay strong and clean.

Blood Purifier - Jaggery powder is one of the best natural blood purifiers. Be it in solid or powder form, jaggery can help flush out toxins from the body and cleanse the blood.