!— Facebook Pixel Code —> <!— End Facebook Pixel Code —>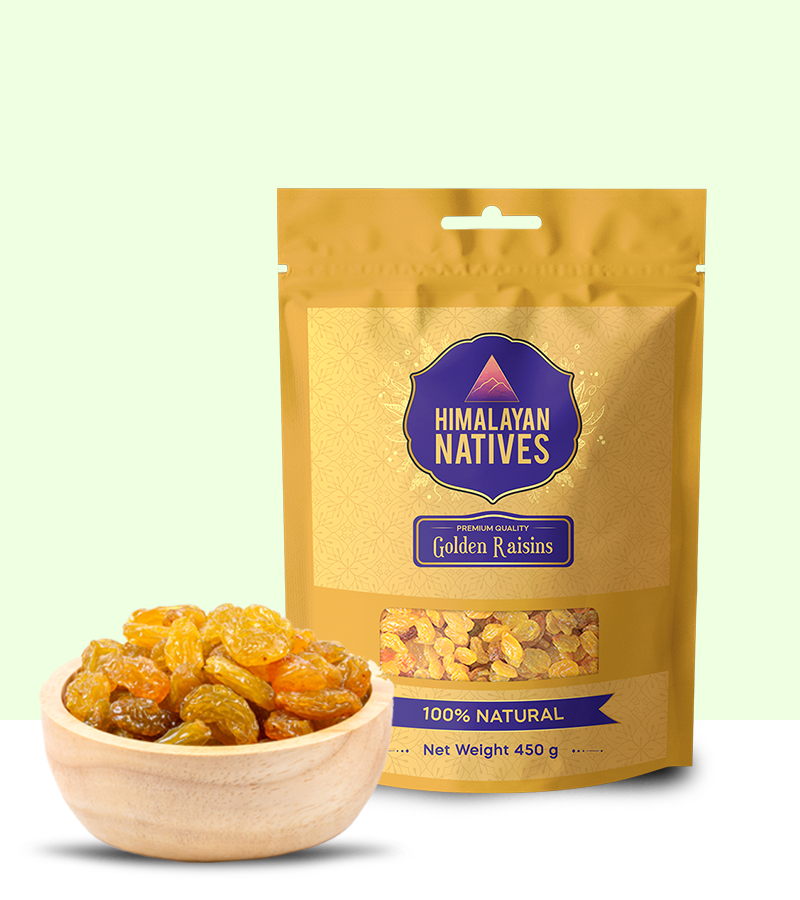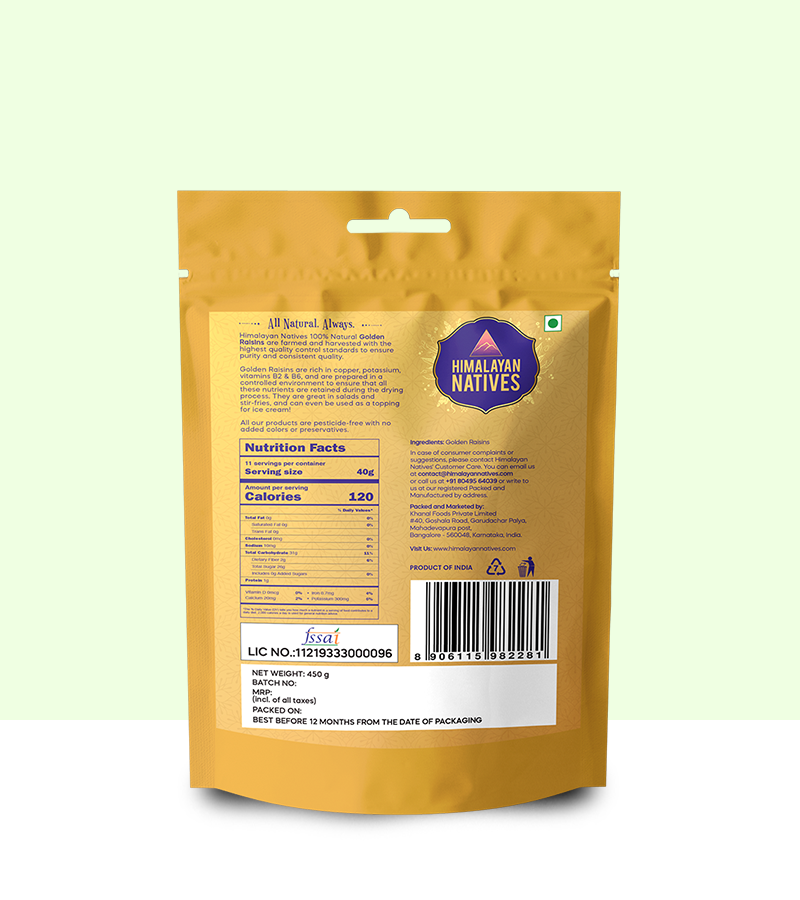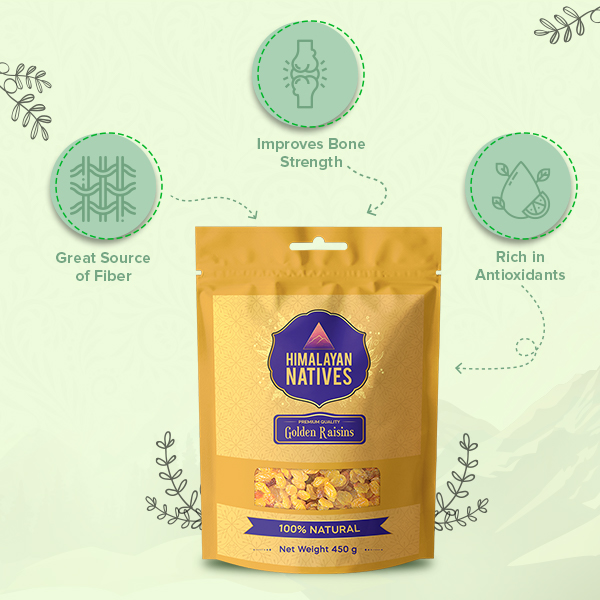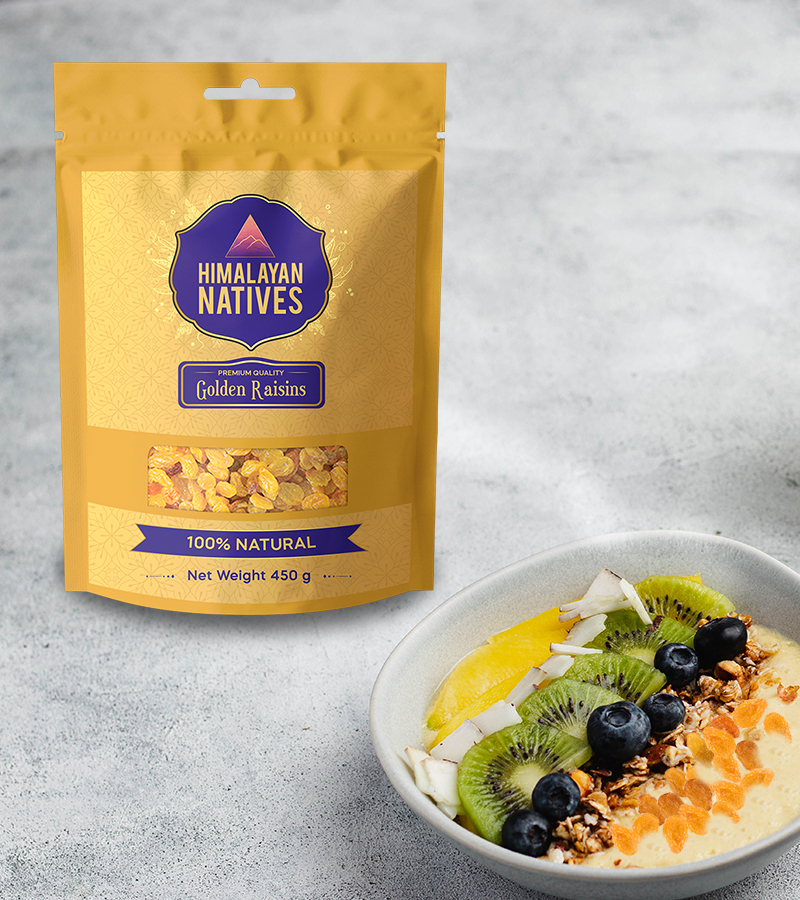 Golden Raisins
4 customers are currently checking out this product
Himalayan Natives 100% Natural Golden Raisins are farmed and harvested with the highest quality control standards to ensure purity and consistent quality.

Read More
Golden Raisins are rich in copper, potassium, vitamins B2 & B6, and are prepared in a controlled environment to ensure that all these nutrients are retained during the drying process. They are great in salads and stir-fries, and can even be used as a topping for ice cream!

Benefits
Great for Digestion - Golden Raisins are rich in fiber, which aid in digestive health and help keep you fuller for longer.

Great Source of Antioxidants - Golden Raisins are rich in antioxidants such as polyphenols and catechins, which help reduce the risk of certain diseases.

Great for Skin - Golden Raisins are rich in Vitamin C and antioxidants, both of which are great for maintaining smooth skin and improving immunity.