!— Facebook Pixel Code —> <!— End Facebook Pixel Code —>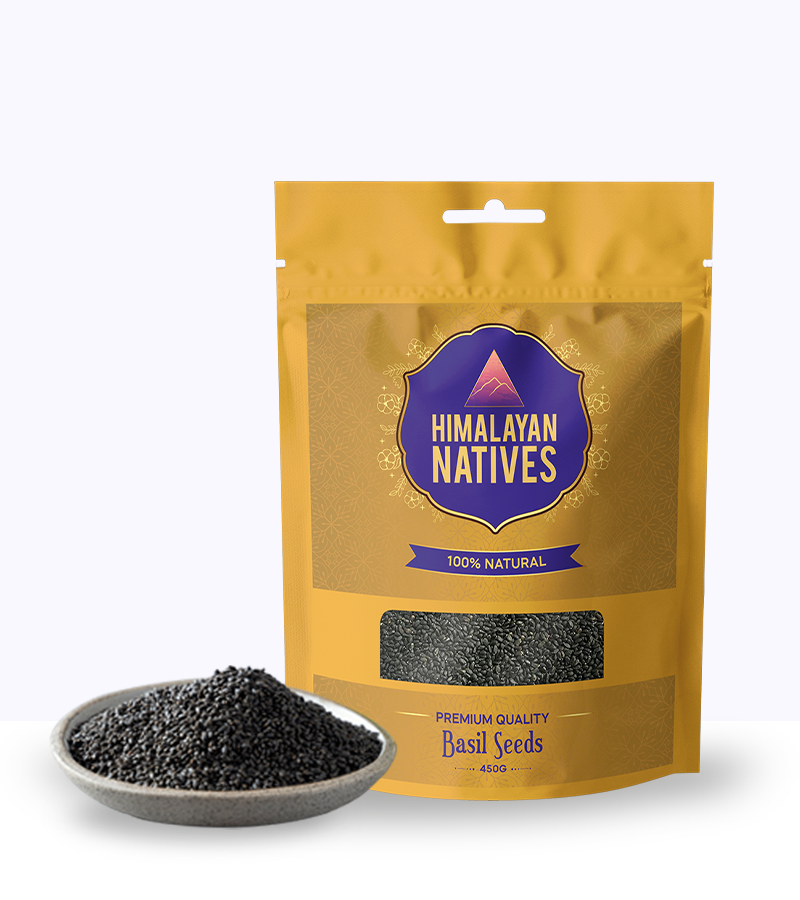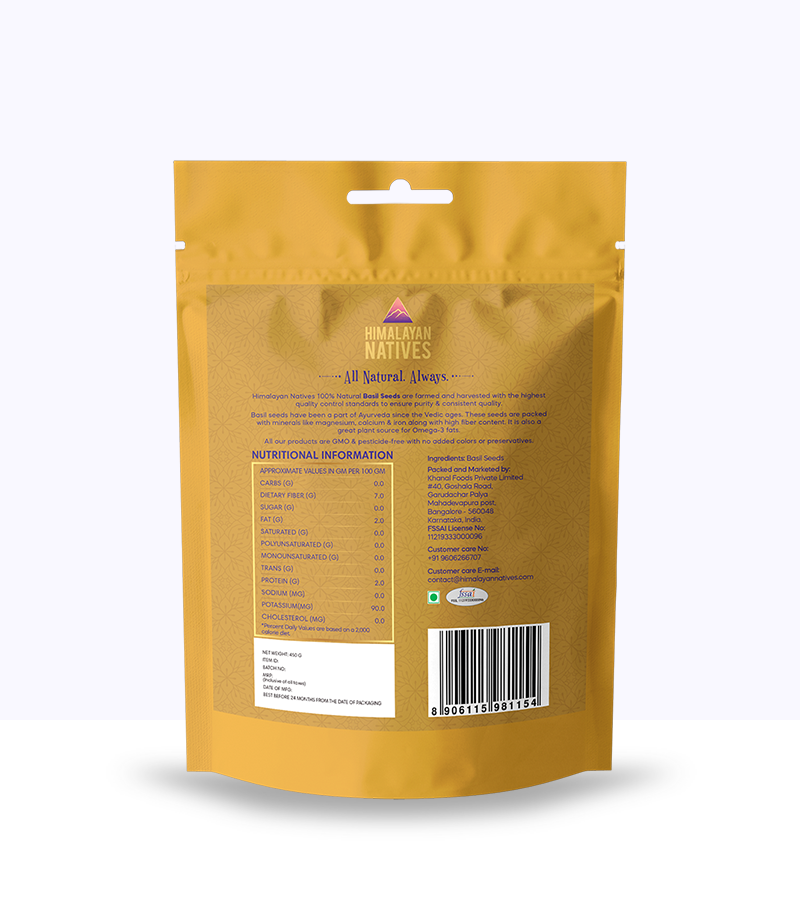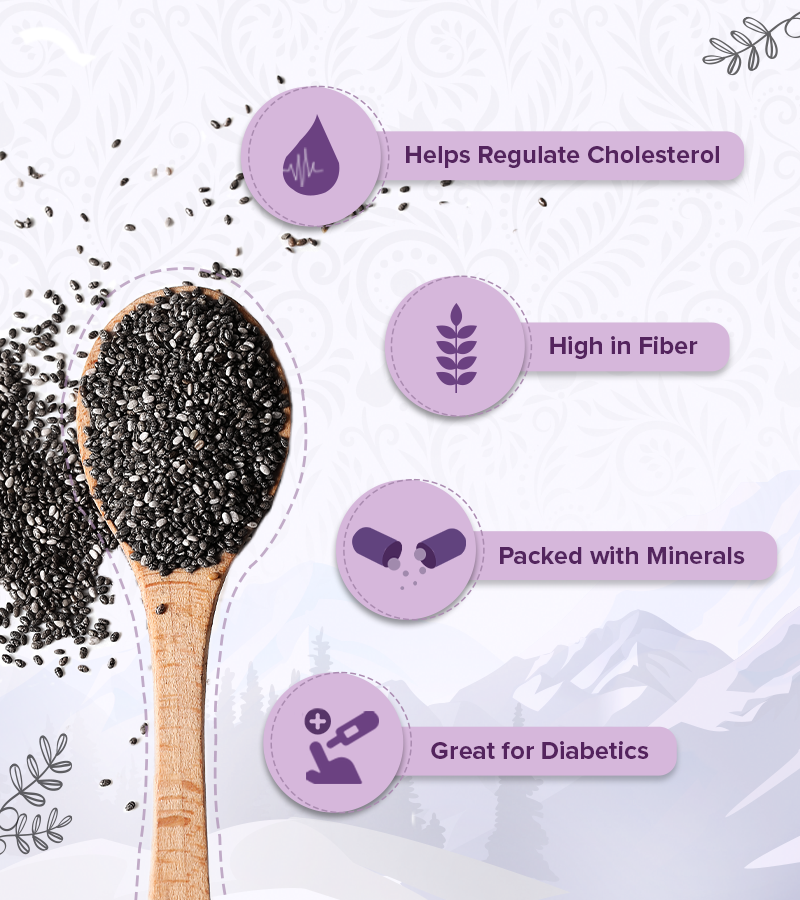 Basil Seeds
2 customers are currently checking out this product
Himalayan Natives 100% Natural Basil Seeds are farmed and harvested with the highest quality control standards to ensure purity & consistent quality.

Read More
Basil seeds or sabja seeds have been a part of Ayurveda since the Vedic ages. These seeds are packed with minerals and high fiber content. It is also a great plant source for Omega-3 fats.

Benefits
High in Fiber - Basil seeds or sabja seeds are high in fiber content which breaks down slowly in the body. This helps control appetite as it gives a full stomach feeling for a longer time.

Improved Cholesterol - Pectin in basil seeds or sabja seeds may help lower blood cholesterol by inhibiting cholesterol absorption in the gut.

Great for Diabetics - Consumption of basil seeds or sabja seeds every day may help improve blood sugar levels in the body.