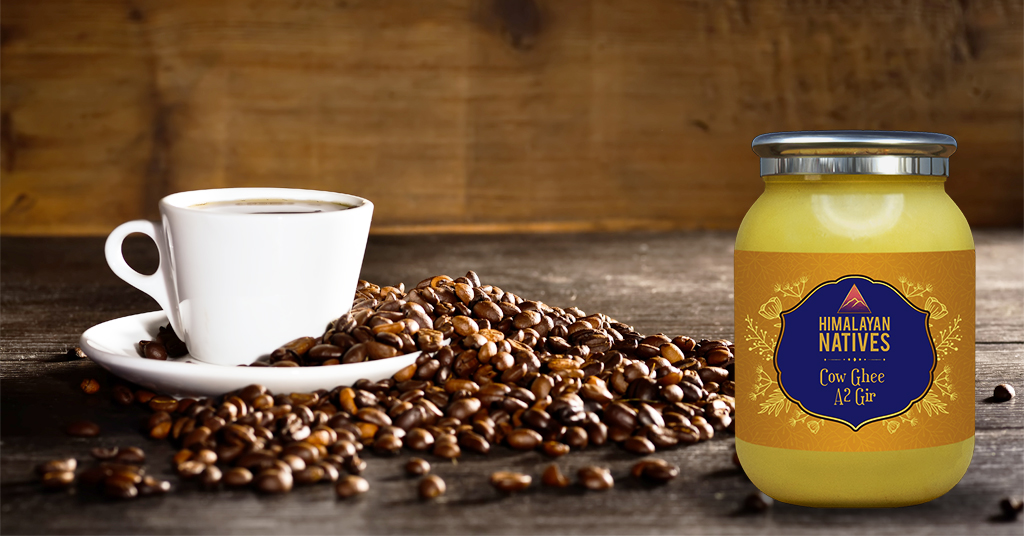 Coffee is a life-saver for most of us. We need that morning kick in order to start the day. From kicking away drowsiness to recharging the body after a mind-numbing day, it does it all. However, its effects do not last forever and we've all experienced it. Halfway through the morning, after the coffee has died down and you've settled into your work for the day, you start to feel drowsy. Chugging multiple cups of coffee in the morning isn't the best way out. So how do you get your coffee fix while also keeping healthy and energetic? We have the answer!
Bulletproof coffee is a new trend that has taken Western countries by storm. It is a trademarked recipe that consists of coffee, butter, and coconut oil, and has been extremely popular in recent years. However, not everyone is a fan of coconut oil and butter puts a dietary constraint on some people who are lactose intolerant. So to counter this, Indians have put their own twist to this trend, by mixing black coffee with ghee - and it has gained wild popularity! Ghee, on its own, is a healthy fat that has been known to improve insulin resistance and is an excellent substitute for those that are lactose intolerant, since it doesn't contain milk solids. Combined with coffee, ghee provides a creamy richness to coffee while ensuring that you don't experience that mid-morning slump after breakfast!
There are many health benefits of ghee coffee too. For instance, it is suitable for keto diets, it reduces the acidity in coffee, and has a blend of healthy fats and nutrients for an added wellness boost. Ghee coffee benefits your gut health as well. Consumption of ghee is also known to be beneficial for those following a diet since it is naturally-produced, rich in butyrate (a short-chain fatty acid that can help decrease inflammation and improve digestive issues) and is just delicious. It also contains many fat-soluble vitamins such as Vitamin A, D, E, and K that help better vision, immune system, cell protection, as well as blood clot regulation, respectively. So how is ghee coffee even prepared? Let us look at it.
Preparing Ghee Coffee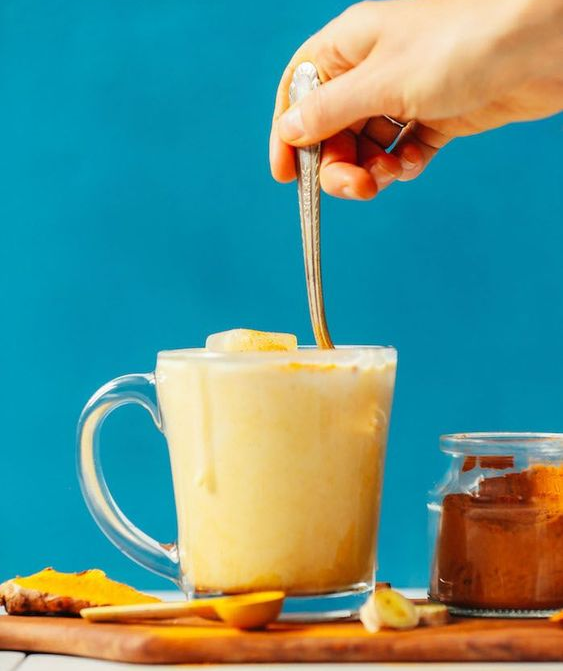 It's very simple to make ghee coffee. All you need to do is substitute milk or cream that you usually prepare your coffee with for a dollop of ghee! The ideal amount of ghee to be added to your coffee can differ - if you're not sure about adding a whole tablespoon of ghee (which is what most fans of this trend recommend doing), you can always go for a teaspoon or less, to begin with. To find the perfect blend that works for you, keep experimenting with the amount of ghee that you add. You can never have too much coffee, or this trend, anyway!
It is important to note, however, that substituting ghee coffee for regular breakfast is not recommended. While it can provide an energy boost in the morning and is a source of healthy fats, it cannot substitute a well-balanced, nutritious breakfast as it is not a source of other necessary nutrients like protein, carbohydrates, and other essential minerals. It is recommended that a healthy breakfast be paired with a steaming cup of ghee coffee in order to ensure that the body gets all the necessary nutrients and you do not feel drowsy in the middle of the day.
The ghee coffee recipe is pretty easy. Just get the necessary ingredients, follow the steps below, and prepare to enjoy a blissfully creamy cup of coffee to get you through the day!
Ingredients:
1 teaspoon (or tablespoon) ghee
1/2 teaspoon turmeric (optional, but can make your coffee even healthier)
1 chunk of jaggery or 1 teaspoon of coconut sugar or sweetener of your choice
1 cup diluted cold-brew concentrate (or any brewed coffee)
Pinch of ground cardamom (optional)
A splash water/non-dairy milk/half & half (if you want some extra creaminess)
Directions:
Heat the brewed coffee/cold brew concentrate (diluted depending on personal preference) in a little saucepan until the coffee is simmering but not boiling.
Add ghee, turmeric, sweetener of choice, and a pinch of cardamom if you're feeling like it! Cook over a low flame until the ghee and sweetener are dissolved (not more than 2 minutes).
Give some time to cool the mix a little bit, then combine your coffee mixture and milk of choice in a blender and give it a quick high-powered blend, making sure the ghee emulsifies, but avoid over-blending (so as not to let the fat curdle and float on top).
Pour into your favorite coffee mug and enjoy!
The world is constantly coming up with innovative ways to make life better, and ghee coffee is an example of that. This drink not only energizes us in the morning but is healthier for our body along with keeping our energy levels high. The above recipe is just one way to make ghee coffee, anyone can customize it to match their taste preferences. How would you prepare your ghee coffee? Let us know!
---
---