!— Facebook Pixel Code —> <!— End Facebook Pixel Code —>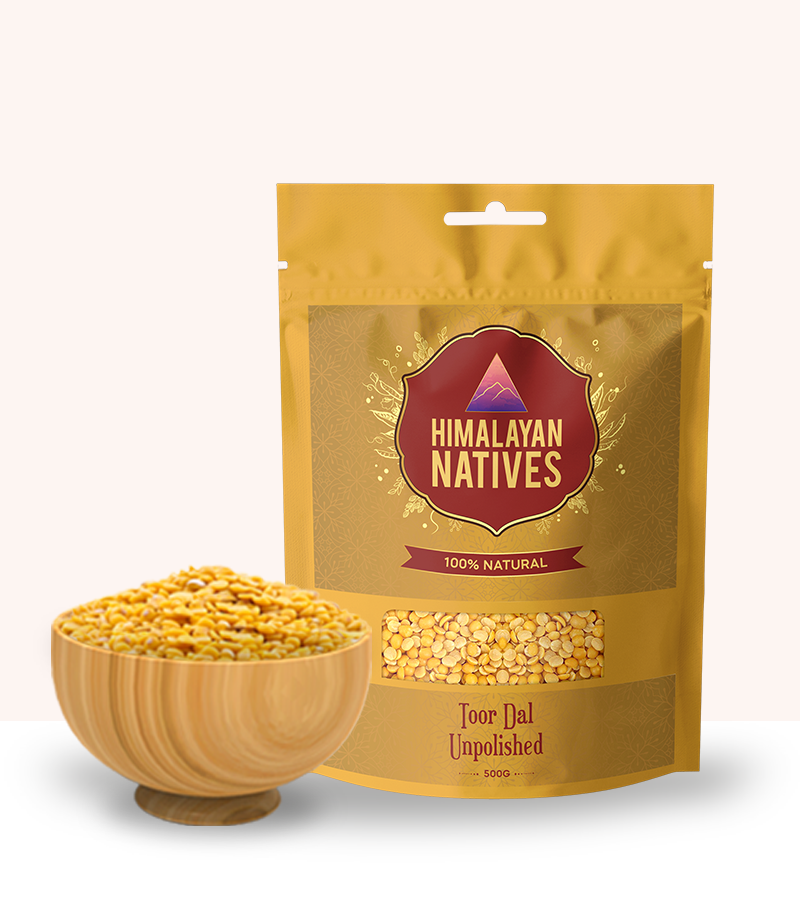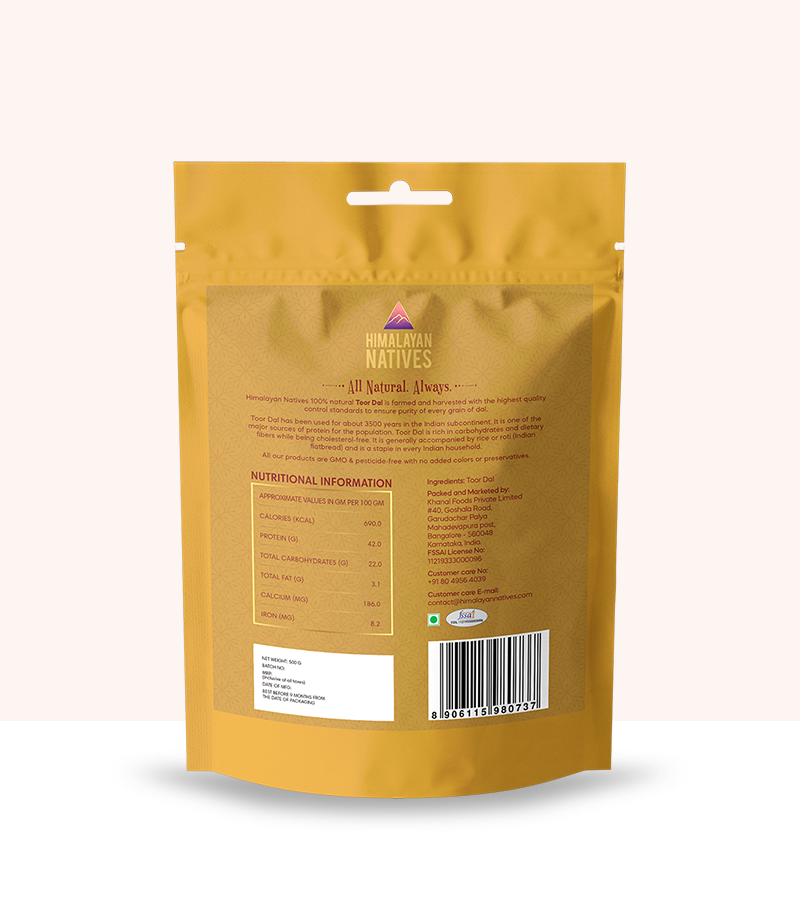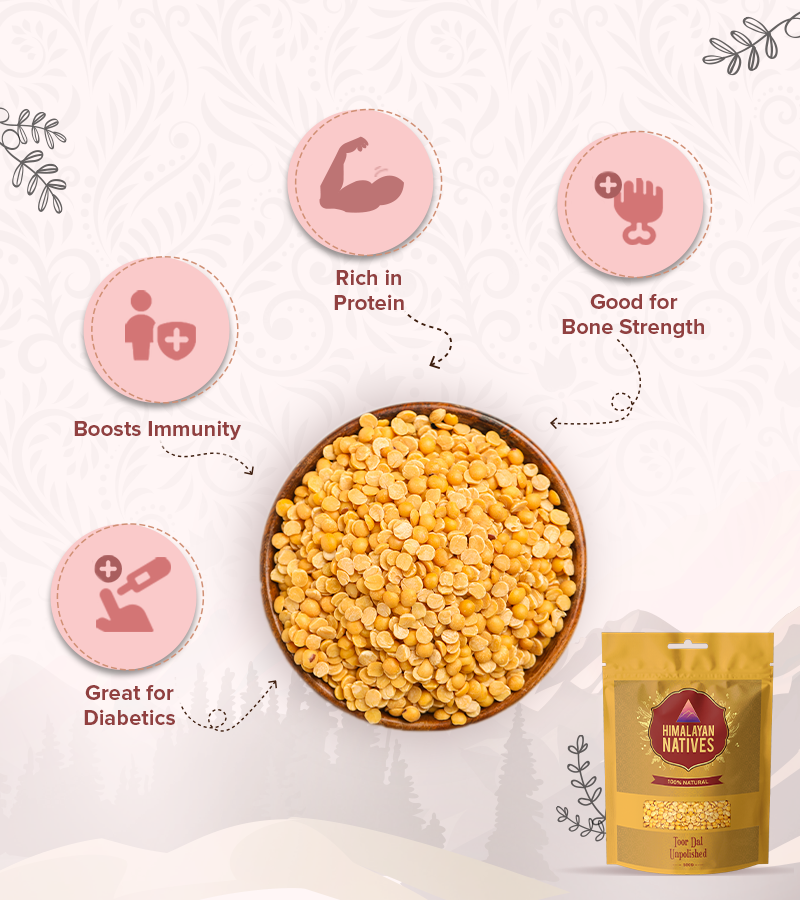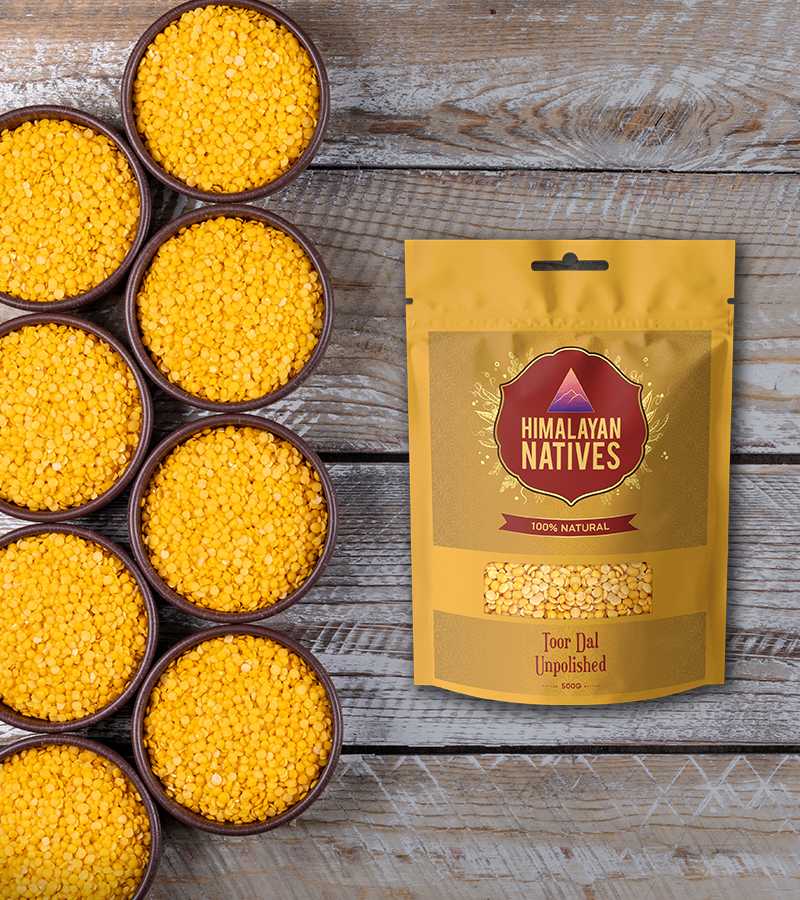 Toor Dal Unpolished
1 customers are currently checking out this product
Unpolished Toor Dal has been used for about 3500 years in the Indian subcontinent. It is one of the major sources of protein for the population. Unpolished Toor Dal is rich in carbohydrates and dietary fibers while being cholesterol-free. It is generally accompanied by rice or roti (Indian flatbread) and is a staple in every Indian household. Buy 100% natural Toor Dal online from Himalayan Natives and experience good health!

Benefits
Strong Bones - Unpolished Toor Dal is a rich source of phosphorus that supports the formation of teeth and bones.

Boosts Immunity - Unpolished Toor Dal is a great source of magnesium, an important mineral to support building strong immunity.

Great for Diabetics - Unpolished Toor Dal has a low glycemic index which makes it a superfood for people with diabetes.