Simple and Easy Basmati Rice Recipes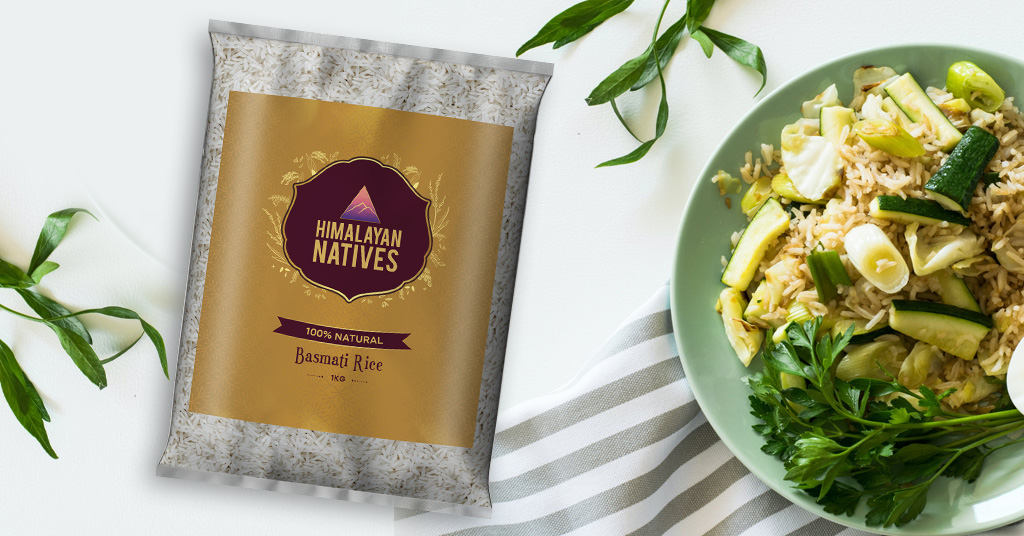 The history of the crop "rice" is slightly obscured with few different accounts of its origin. According to many historians, the Indica variety of rice was first domesticated in the area covering the foothills of the Eastern Himalayas stretching through Burma, Thailand, Laos, Vietnam, and Southern China. The Japonica variety was domesticated from wild rice in southern China which was introduced to India. The origin of the word "rice" is derived from the Tamil word Arisi, according to a few people.
In India, however, rice is not only considered to be a staple food but also a cultural mainstay. Rice is a must at many Indian cultural events, be it a morsel of kheer (rice pudding) during Durga puja or boiled rice as the first solid food that a child eats in a Bengali tradition. Rice makes a number of appearances in many cultures, weddings, prayers, and scriptures as a symbol of well-being and prosperity.
Indian meals or Indian cuisines are incomplete without some delectable rice recipes. Most of us love to consume rice as it comes with several health benefits like preventing constipation, providing energy, helping control blood pressure, etc. Every Indian restaurant will surely have some incredible dishes on their menu made with rice like pulao and biryani. Consumption of rice on a frequent basis has a tremendous range of advantages. All over the country, rice is consumed at least once a day by most people in some form. Especially, in South India, rice is one of the main sources of carbohydrates and is sometimes consumed for all three meals.
Delicious rice recipes for everyday meal
Let us check out some amazing rice recipes that can be prepared using Basmati rice:
Garlic rice with butter
Ingredients:
1 ½ cup of Basmati rice
6-8 pieces of cloves (finely chopped)
2-3 tbsp sunflower oil
2 ½ tsp of garlic (minced)
4 tbsp butter (salted or unsalted)
2 ½ cups of vegetable stock
½ cup of scallions
Salt
Pepper
Procedure:
In a saucepan, heat oil over medium flame. Add garlic and saute and keep stirring until golden and crisp. Place them on tissue papers to drain the excess oil.
After removing the remaining oil in the pan, add butter and garlic. Cook until the garlic turns lightly golden.
Add basmati rice, stir to coat in garlic butter.
Add stock and cover the saucepan with the lid. Bring to simmer and then immediately turn the flame to medium-low.
Cook for 12-15 minutes or until the stock is absorbed by the rice.
Remove the saucepan from the stove with the lid on. Let it rest for 10 minutes.
Transfer it in a serving bowl and add the leftover butter and scallions to it.
Sprinkle it with some crispy garlic.
Serve and enjoy!
Veg Pulao
Ingredients:
500 gm Basmati rice
500 ml of water
100 gm pure ghee
50 gm paneer (cooked and chopped)
100 gm beans
100 gm peas
100 gm carrot
2 cloves (small)
1 cinnamon
2 cardamom
2 tbsp cumin seeds
3 bay leaves
½ tbsp chili powder
¼ tsp turmeric
Coriander leaves
Salt to taste.
Procedure:
Heat the ghee in a pan and saute the vegetables lightly.
Add paneer and saute again.
In another pan, saute all the spices.
Add rice to the spices and fry for a few minutes.
Add the sauteed vegetables and water.
Cover the pan with a lid and cook for some time until complete.
Garnish with coriander leaves. Serve and enjoy!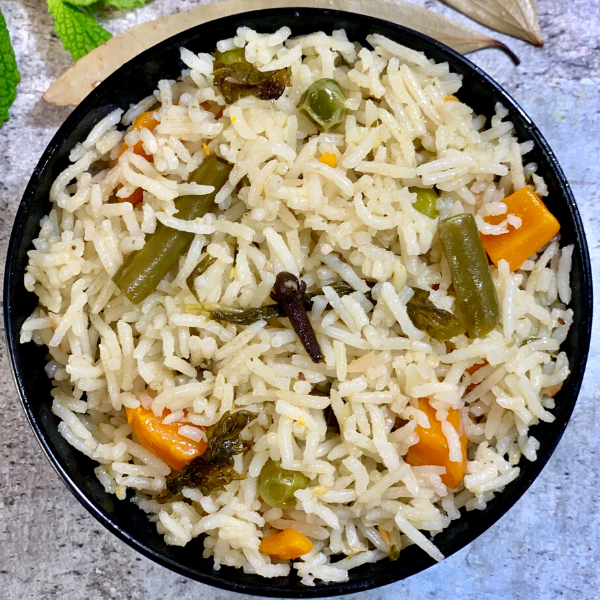 Mexican tomato rice
Ingredients:
250g basmati rice
1 tbsp oil
1 onion (finely chopped)
400 g tomatoes (chopped)
2 garlic cloves (chopped and crushed)
1 red chili (finely chopped)
1 tsp coriander
1 tsp cumin (ground)
1 tsp smoked paprika
1 pack coriander, stalks, and leaves (small)
1 tsp chipotle
Procedure:
Heat oil in a pan. Add onions. Fry for 5 mins or until it turns to soften.
Add chili and fry for 2 mins. Add garlic, coriander, spices, stalks, chipotle paste, and stir thoroughly for a minute.
Add the tomatoes and some water and then add the rice.
Mix thoroughly and bring to boil. Simmer for 25-30 mins, covered with a lid, until the rice is tender. Stir through the coriander leaves.
Serve and enjoy!
Vegetable fried rice
Ingredients:
2 cups of cooked Basmati rice
½ cup of onion (finely sliced)
½ cup of capsicum (finely chopped)
2 tbsp pure ghee or sunflower oil
¼ cup of carrot (finely chopped)
½ cup of cabbage (chopped)
¼ cup of spring onion (greens only) (chopped)
½ tsp black pepper (powder)
1 tbsp soy sauce
1 tsp vinegar
Salt to taste
Procedure:
Add oil/ghee to the pan and let it heat for a while. Add onions and capsicum. Stir thoroughly. Add carrot and cook for 2-3 mins on medium-high flame. Keep stirring continuously. Don't overcook it.
Add cabbage, spring onion, and stir.
Add the rice, soy sauce, vinegar, salt, and black pepper powder. While adding these ingredients keep the heat at low flame.
Mix them gently till all the ingredients get thoroughly mixed with the rice. Keep stirring for 2-3 mins. Do not overcook.
Serve it hot and enjoy!
Add some of the above dishes to your list of recipes and experience a change of taste and regular preparations of rice. Serve it with a side dish like curry or dal or you can also have it without any side dishes. The above mentioned easy-to-cook rice recipes will surely help you reap the optimum benefits of this staple food.