Protein and fiber-rich Dal recipes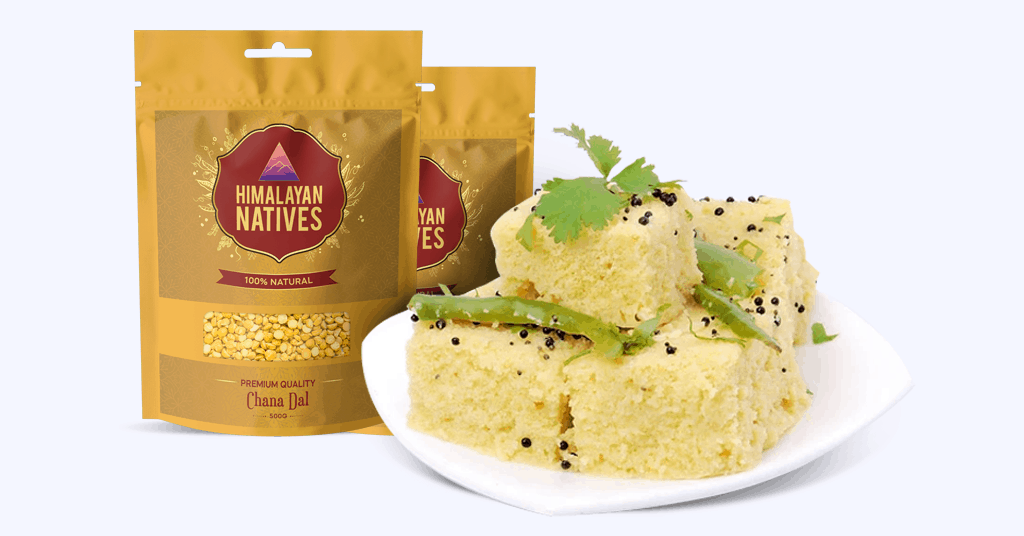 Weight loss diets usually include adequate amounts of protein. Along with building muscle strength, proteins also help promote satiety. If one is feeling full, they are much likely to not binge on other dishes that could be fattening and unhealthy. Protein also plays a crucial role in regulating the 'hunger hormone' known as ghrelin. It is called the 'hunger hormone' because it stimulates appetite, increases food intake, and promotes fat storage. One tends to crave less when their ghrelin levels are under control.
Many vegetarians often struggle to find enough protein-based food sources. But Indian cuisine is filled with plant-based foods that are not only enriched with protein but can also be used as an important ingredient in several dishes. Nutrition-filled dal or lentil is a versatile ingredient that is loaded with proteins and fibers that can help promote weight loss in the long run. Dal is considered as an indispensable part of every Indian cuisine. It is not only high in protein level but also boosts heart health by keeping the cholesterol levels in check. Dal is excellent for building strong bones and promoting weight management.
Most of us consume dal with rice and chapati almost daily as a part of our regular meals. But, there is so much more that can be done with different types of lentils. Apart from the regular preparations of dal, one can prepare several other fascinating meals and snacks with lentils that are delicious as well as easy to make.
Here are some scrumptious dal-based recipes that are a must-try for every Indian household to fill your diet with more proteins and fiber.
Moong dal Chilla
Ingredients:
200-gram moong dal
5-6 paneer cubes (diced)
1 tsp paneer mixed with chat masala (crushed)
1 tsp capsicum (chopped)
½ tsp onions (chopped)
1 tsp cabbage (chopped)
1 tsp cashews
Salt to taste
Ghee (for frying)
Procedure:
Add some salt and grind the overnight soaked moong dal into a consistent and flowing batter.
Heat the pan and spread some amount of the batter in a circular shape.
Add cashew nuts and vegetables on to the batter in the pan.
Add some pure ghee on top and cook both sides for a few minutes.
Serve it with mint or sweet chutney.
Chana Dal Dhokla
Ingredients:
250-gram chana dal
50 ml of yogurt
For tempering:
20 ml of oil
5-gram mustard seeds
3 gram of red chillis
2-gram asafoetida
20 ml of water
5 ml of lemon juice
20-gram coriander leaves
10-gram ginger (chopped)
10-gram green chillis
Salt to taste
10-gram turmeric
3-gram soda bi-carbonate
Grated coconut (for garnishing)
Coriander leaves (chopped, for garnishing)
Procedure:
Soak the dal in water for a minimum of 2 hrs. Then blend it with yogurt to form the consistency of pancake batter. Add sugar, mix thoroughly, and leave it in a warm place to ferment, overnight.
In another bowl, mix in the soda bi-carb with oil and leave aside in a cool place.
For cooking:
Add the remaining ingredients to the batter after it is fermented.
Grease a mold or any other suitable container and place it in a steamer.
Add soda bicarb to the batter and mix well till it's light and fluffy. Immediately pour the batter in the mold or container.
Cover and steam for 20 minutes.
Remove the cover and let it cool for some time. Cut it into standard cube sizes or in circular shapes.
Heat oil in a pan and add the mustard seeds. When they start to crackle, add the rest of the ingredients for tempering.
Pour the mixture over the dhokla cubes.
Garnish by sprinkling grated coconut and coriander leaves.
Serve with sweet chutney and enjoy!
Moong Dal Pakoda
Ingredients:
1 cup moong dal
Salt to taste
Green chilis (chopped)
1/4th cup fenugreek leaves (chopped)
2 tsp ginger (chopped)
Oil as per choice (for deep frying)
Procedure:
Grind the dal to a smooth consistency without using water.
Beat the daal till fluffy and add the other ingredients.
Heat oil in a pan and drop circular spoonfuls in the pan and fry until golden brown.
Serve and enjoy with some tangy chutney.
Palak Dal Khichdi
Ingredients:
1 cup spinach (chopped)
1 onion (chopped)
2 tomatoes (chopped)
1 ½ cup of rice, preferably Basmati
1 cup of dal, moong dal or toor dal
1 tsp cumin
1 tsp mustard seeds
1 tsp coriander powder
1 tsp turmeric powder
1 tsp pure ghee
Salt to taste
Red chilis to taste
1 tsp ginger-garlic paste
Green chili
5-6 curry leaves
1 cup of water
Procedure:
Soak rice in water for 15 minutes and simultaneously clean the dal thoroughly.
Add pure ghee in a pressure cooker. Once the ghee heats, add mustard seeds, cumin, curry leaves, ginger-garlic paste and saute it well.
Add tomatoes, onion, and green chili as per your taste and let it cook.
Add turmeric powder, coriander powder, and chili powder to it and saute it. Add salt as per your taste.
Add the dal, rice, and water. Cook it for 2 minutes and then add spinach and lock the pressure cooker. Let it cook for 10 to 12 minutes.
After two whistles remove the khichdi from the pressure cooker and place it on a dish.
Top it up with warm ghee, serve and enjoy!
Lentil Coconut Curry
Ingredients:
1 ½ cup of toor dal
3 tbsp coconut oil
2 dry red chilis
2 green chilis (chopped)
2 onions (chopped)
25-grams of ginger and garlic
1 ½ tbsp mustard seeds
2 stems of curry leaves
1 tbsp coriander powder
1 tbsp turmeric powder
1 tbsp hing
½ cup of coconut milk
1 tbsp tamarind
Procedure:
Soak toor dal for 15-20 minutes and then boil it.
Add coconut oil in a pan and let it heat. Fry dried red chilies, onions, green chilies, ginger, garlic, mustard seeds, hing, curry leaves, turmeric, and dhania powder.
Add dal and ½ cup of water in a mixer grinder and puree it.
Add it to the pan and bring it to boil.
Add ½ a cup of coconut milk.
Add tamarind paste.
Serve and enjoy!
High-protein dals or lentils are one versatile ingredient that is loaded with proteins and fibers that are weight-loss friendly and healthy. Himalayan Natives Pulses are 100% natural and are farmed and harvested with the highest quality control standards to ensure the purity of every grain. The pulses are GMO and pesticide-free with no added colors or preservatives. Try the above dal recipes for a protein and fiber-rich diet.