Healthy Diwali Sweets Recipes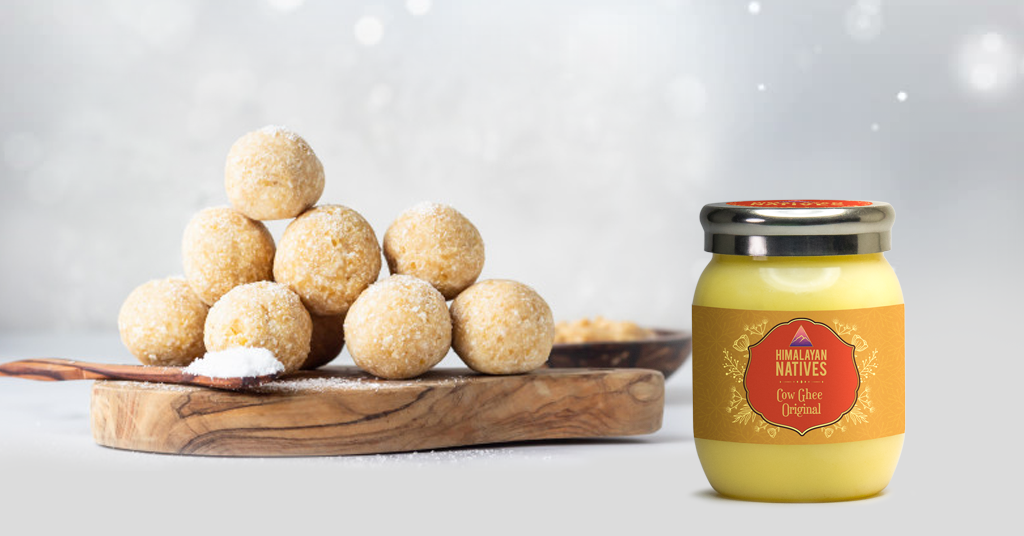 In India, every celebration begins and ends with sweets. Desserts are the highlight of every Indian festival. They always add a tonne of joy and enthusiasm to the festive spirit. The festivities have stepped in and we will be celebrating the festival of Diwali in just a few days. Just like the multi-colored rangolis that adorn the entrances of our homes, there is nothing quite like a dessert table decked with a variety of Diwali sweets and snacks.
This Diwali, light up your homes with healthy festive desserts instead of the traditional, heavy on the stomach dishes. You can switch the elaborate and fancy ingredients with some super-easy solutions to soothe your sweet tooth cravings. Most of the below recipes can be prepared in advance for those cravings and guests. Healthy ingredients and a few minutes are all you need to spread bright smiles and sparkle with satisfaction!
Check out these easy Diwali recipes:
Kaju Katli
Ingredients:
1 tsp saffron
100 g cashew nuts (broken)
6 tbsp sugar
½ tsp green cardamom powder
2 sheets of silver varq
Procedure:
In a food processor, grind cashew nuts into a fine powder.
In a non-stick pan, heat sufficient water.
Add sugar and saffron, mix well and cook till syrup thickens.
Add cardamom powder and mix again.
Add cashew nut powder and mix thoroughly. Cook for about 3 minutes.
Spread the mixture onto a large plate and let it cool at room temperature.
Transfer the mixture onto a worktop and knead a little.
Spread the mixture on a tray and garnish with silver varq and let it sit for some time.
Cut the mixtures into equal squares or in the desired shape.
Serve or store and enjoy!
Mohanthal
Ingredients:

250 gms flour (besan)
1 tbsp ghee
3 tbsp milk (mixed to a crumbly consistency)
50 g khoya
200 g sugar
½ tsp cardamom powder
150g pure ghee
For garnishing:
Procedure:
In a pan, add sugar and half a cup of water over low heat and stir till the sugar dissolves.
When it dissolves let it boil and cook till it forms a hard ball consistency. To check this consistency, drop a small amount of the sugary liquid into cold water.
In another pan, cook khoya over low heat, stirring thoroughly, till it forms crumbles. Melt the ghee and add the gram flour mixture and saute till light brown.
Add cardamom. Mix well and remove from heat.
Add the syrup and stir gently to mix well. Transfer to a greased plate and garnish with almonds and pistachios.
Cool it and cut them into squares or in the desired shape and store in airtight containers.
Serve and enjoy!
Besan Ke Laddoo
Ingredients:
2 cups of gram flour (besan)
6-8 cashew nuts
6-8 almonds
½ cup of ghee
½ tsp green cardamom powder
⅓ cup low-calorie sweetener
Procedure:
In a grinder, finely grind together cashew nuts and almonds. Keep it aside.
In a non-stick pan, melt ghee. Add gram flour and sauté on low heat until it turns light brown. This should take around 15-20 minutes.
Add the cashew nuts, almonds, and cardamom powder. Stir thoroughly and turn off the heat. Keep it aside to cool.
Add the low-calorie sweetener and mix well.
Shape into walnut-sized balls and store in an airtight container once completely cooled.
Serve and enjoy!
Kheer
Ingredients:
¼ cup basmati rice
6 cups of milk
¾ cup of condensed milk
¼ cup of sugar
½ tsp green cardamom powder
10g almonds (slivered)
For garnishing:
20g almonds (slivered)
30g pistachio nuts (whole)
Procedure:
Wash and soak the rice for 20 minutes.
Drain and rinse the rice again. Keep it aside.
In a heavy-bottomed pan, boil milk and add the drained and rinsed rice.
Simmer it for 20- 25 minutes, stir continuously. Add condensed milk. Mix well.
Add sugar, cardamom powder, and slivered almonds. Mix thoroughly.
Garnish with slivered almonds and roasted whole pistachio nuts.
Serve hot or chilled!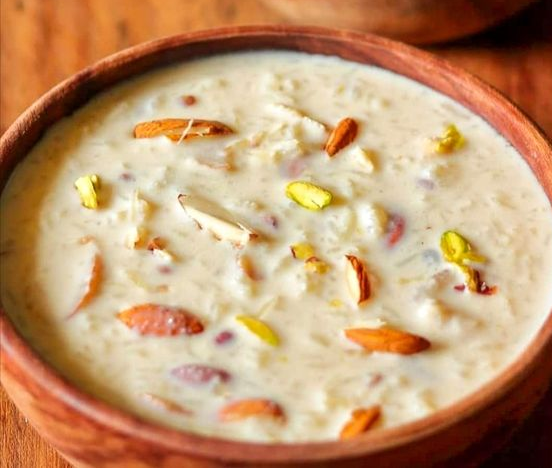 Chocolate Gujiyas
Ingredients:
For the dough:
For the filling:
2 cups of mava (condensed milk)
2 cups of sugar
Cardamom powder- 1pinch
½ cup of chocolate chips
Oil (for frying)
Sugar syrup (to dip the gujiyas)
For garnish:
250g cream
250g fine chocolate
50g cardamoms
Procedure:
In a bowl, add flour, ghee, salt, and mix thoroughly to make a dough. Add water slowly to make it hard and leave for half an hour.
In another pan, cook mava (condensed milk) until it turns brown. Add sugar and stir continuously. Add cardamom powder.
Cool the mixture and add some chocolate chips to it and mix well.
Take a small piece of dough and roll it well. Cut it into smaller pieces and remove the extra dough and fill the mixture in it.
Seal the edges with some water. Then fold the edges towards the inside with the help of a fork.
Add oil to a pan and fry till its golden brown.
Take a bowl, add chocolate, fresh cream, and microwave it for 2 minutes at the lowest temperature, keep steering every 30 seconds.
Take the sugar syrup in a bowl and when the gujiya is cooked, dip it in the previously prepared sugar syrup.
Place them on a plate and add some chocolate syrup to it. Garnish it with some cardamom and serve!
Enjoy this festive season with delicious and easy-to-cook recipes. Make sure to buy quality ingredients and serve your loved ones with some homemade natural goodness! All products from Himalayan Natives are 100% natural and unadulterated. They are chemical-free and are sourced ethically and sustainably!