Everything you need to know about the Indian Dals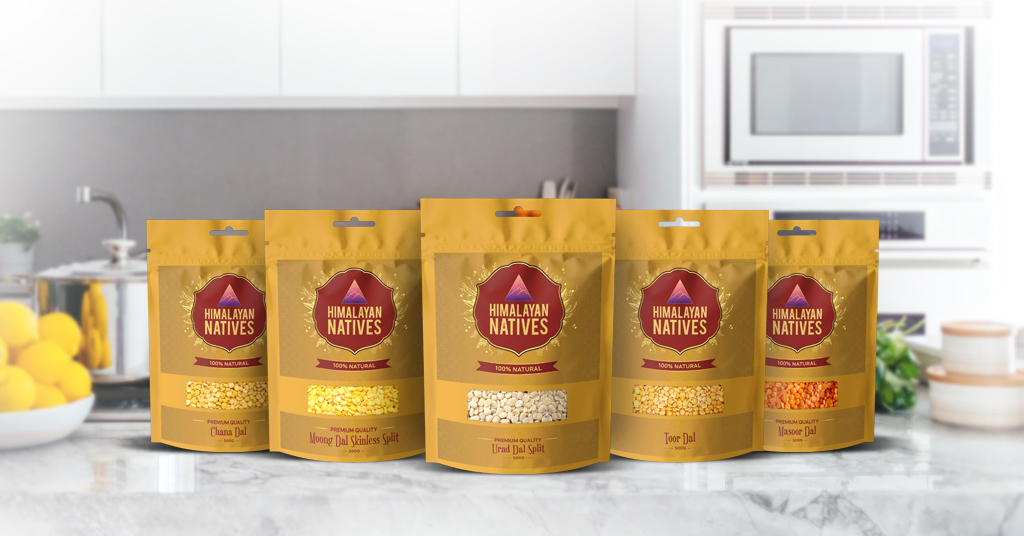 Indians have been familiar with various lentil dishes since the historic times. According to several archaeological shreds of evidence, dal is known to first appear during the Indus Valley Civilization. During this civilization, different varieties of lentils were consumed as a staple food. As a matter of fact, different dal recipes were a part of celebratory meals, as described in a number of ancient Indian texts.
Dal forms a vital part of most Indian meals. Its preparation often includes the addition of an array of vegetables and ingredients along with spices. There are several variants of dal recipes that are popular among the masses ranging from the most basic and simple "dal tadka" to the decadent and smoky "dal makhani" recipe. Most of these dal recipes are prevalent amongst all restaurant and party menus.
Each state in India has its favorite selection of dals, the most common ones being masoor, toor, urad, moong, and chana dal. All of these dals are prepared in different ways across different regions of the nation. Although the earthy creaminess is something all dals have in common, it is the fragrant tempering of spices used in each that gives each recipe a unique flavor that simply cannot be compared.
Dal constitutes a large part of the Indian diet, whether people consume it consciously or not. There are a number of dishes made with dal that can be consumed on a daily basis like khichdi (rice cooked with lentils and spices), Indian flatbreads, soups, and curries. There are different types of pulses that can be used to prepare various dishes and which when consumed provide a number of benefits to the body.
What are the benefits of consuming dal?
Source of protein
Dal is a wonderful source of protein. It makes for a great substitute for non-vegetarian proteins like meat. For instance, 1 cup of chana dal can provide up to 33% of your daily protein.
Promotes gut health
The presence of high fiber content in these different types of pulses helps improve gut health and prevent certain digestive issues. The rich dietary fiber content makes dals good for digestion and helps remove the waste materials from the system.
Helps boost energy
Lentils have a rich iron content that helps in increasing the body's energy. Iron helps stimulate the production of red blood cells that are essential for the distribution of oxygen in the body. Iron also helps in remedying anemia which causes tiredness and fatigue.
Good for diabetics
Lentils are rich in dietary fiber and proteins with a low glycemic index which makes it a vital ingredient in the diet of a diabetic patient. Due to these properties, it helps regulate the sugar levels in the body and prevents it from spiking up or falling too low. This is just one of the many benefits of dal. Dals also help in the formation of new cells, especially red blood cells.
Helps improve the bone mineral density
As people begin aging, they are prone to diseases such as osteoporosis as the bones begin to grow weaker making them prone to breakage and fractures. Lentils are loaded with important minerals such as iron, magnesium, potassium, phosphorus, and calcium. All of these minerals are important for improving the overall bone density in the body. This makes regular consumption of dal important for overall bone health.
Boosts heart health
The nutrients present in dal like potassium, magnesium, and iron help keep the cardiovascular system strong and healthy. Potassium is known to reduce the tension present in veins and arteries while iron helps in the circulation of blood in the heart. Thus, making dal an important ingredient to fuse in the diet for a healthy and strong heart.
Types of Dal
Green Gram Whole
The green moong or green gram whole is one of the most versatile pulses available. Not only can you make a simple recipe with moong dal, but you can also use it to make sweets as well. Also, green gram sprouts are a wonderful source of protein. They are available whole, split, with skin and skinless split. Mung beans are a great source of manganese, potassium, folate, magnesium, copper, zinc, and vitamin B and dietary fiber.
Urad dal
Urad dal is usually known as black dal when whole and as white when it's skinned and split. It has a very earthy taste and feels a little slimy on the tongue. Urad dal helps improve digestion, is a good source of protein, and also helps control cholesterol levels. Black urad dal is the star ingredient that is used inthe world-famous Dal Makhani recipe. It is often also used to make bondas, papads, payasam, and dosas. On the other hand, white urad dal is used to make the traditional Bengali dal, Biuli Dal. The most unique thing about this recipe is that its flavor is enhanced by the addition of fennel. These lentils turn very thick and slimy when cooked and emit a delicious fragrance and a flavourful taste.
Masoor dal
Masoor dal is perhaps one of the most common pulses found in any Indian household. The Bengali bori/bodi made with masoor dal proves to be an excellent ingredient as an addition to vegetables and even fish curries. Masoor dal is brown on the outside and orange on the inside with a very earthy and pleasant flavor. It is a good source of protein, consisting of essential amino acids, potassium, iron, fiber, and vitamin B1. It also helps lower cholesterol levels and control sugar levels.
Toor dal
Toor/Arhar dal also known as the pigeon pea, is one of the popular types of dal available in India, especially in Gujarati households. The famous Gujarati dal curry (khatti-meethi dal) or the Sambar dal which requires the perfect combination of sour, sweet and spicy, is made using toor dal. Toor dal consists of a nutty flavor and is extremely nutritious. Arhar dal contains iron, folic acid, magnesium, calcium, Vitamin B, and potassium that help keep the heart strong and active, boost bone density, and enhance overall energy.
Chana dal
Also known as Bengal gram, chickpeas (split), and Chana dal is baby chickpeas that are split and polished. It looks and tastes like small kernels of sweet corn. It can be used in preparing salads, soups, savories, curries & other dal preparations and is extremely delicious & nutritious. It has a great taste and is good for health given its low-calorie content. It consists of anti-inflammatory properties, folate, molybdenum, manganese, copper, fiber, protein, iron, and zinc.
Most-loved Dal Recipes
Majority of us Indians prefer to consume dal with rice or roti and make it a part of our regular meals. There are a number of dal recipes that can be prepared with different types of lentils. Apart from the regular preparations of dal, one can prepare several other fascinating meals and snacks with lentils that are rich in protein & fiber and are delicious and easy to make.
Dal Paratha
Ingredients:
For the stuffing:
1 cup Moong dal (serves 4 people)
1 tsp pure ghee
2 cloves
4 black peppercorns
1 tsp cumin Seeds
½ tsp Salt
½ tsp turmeric powder
1 tsp red chili powder
1 cup of water
For the dough:
1 cup whole wheat flour
1 tsp salt
½ tsp kalonji
½ tsp ajwain
1 tsp pure ghee
½ cup of water
Procedure:
For stuffing:
Soak a cup of moong dal for over an hour.
In a pressure cooker, heat ghee. Add cloves, black peppercorns and cumin seeds.
After the seeds crackle add the soaked moong dal, salt, turmeric and red chili powder. Saute well on a medium flame for some time.
Add water and pressure cook the dal until 1 whistle.
Mash the dal completely and let it cool.
For paratha:
Add a cup of wheat in a medium-size bowl.
Combine salt, kalonji, ajwain, ghee, and water in the bowl. Mix well and knead into a soft dough.
Cover the dough and keep aside for an hour.
Divide the dough into equal portions and roll it to make the paratha.
Place a portion of the dal stuffing in the center and seal tightly.
Roll the stuffed dough again into a round shape.
Heat a tawa with ghee and cook the parantha on both sides.
Pour some more ghee on the paratha and serve it hot and crispy!
Dal Kachori
Ingredients:
1 cup of moong dal (serves 2 people)
1 cup of flour
½ tsp baking soda
1 cup of water
2 tbsp pure ghee
2 tsp salt
2 tbsp oil
2 tsp cumin seeds
1 tsp ginger
¼ tsp hing
3 green chilies
1 tsp garam masala
2 tsp red chili powder
1 tsp khus khus
1 tsp saunf powder
3 tbsp water
1 tbsp tamarind
½ tsp sugar
Procedure:
Thoroughly grind a cup of moong dal in a grinder.
Add flour in a bowl. Add salt, baking soda and ghee. Mix it well.
Add water to the mixture and make a dough. Cover the dough and leave it for two hours.
In a pan, add oil. Add cumin seeds, ginger, hing, and green chilies. Saute them until they turn golden brown.
Add the dal paste to it. Mix them thoroughly. Add salt, garam masala, red chili powder, khus khus, and saunf powder and mix again.
Add water, tamarind, and sugar. Saute them well.
Take the flour dough and flatten it in the shape of a chapati. Fill it with the moong dal mixture.
Deep fry the stuffed dough.
Serve it hot with tamarind or sweet chutney and enjoy!
Maa ki Dal
Ingredients:
For dal:
1 cup of urad dal (soaked overnight) (serves 6 people)
3 cups of water
3-4 cloves and garlic (crushed)
1 small piece of ginger (crushed)
Salt to taste
For tadka:
2 tbsp pure ghee
2 brown cardamom
4-5 cloves
1 stick cinnamon
½ tsp cumin seeds
1 onion (chopped)
1 tsp ginger (chopped)
1 tsp garlic (chopped)
2 green chilies (chopped)
½ tsp turmeric powder
½ tsp cumin powder
1 tsp coriander powder
1 tsp red chili powder
1 tomato (chopped)
250 gm of curd
2 tbsp cream
2 tbsp butter
½ lime juice
For garnishing:
Coriander (chopped)
1 green chili (split)
1 tsp cream
1 tsp butter
Procedure:
For dal:
Add a cup of soaked urad dal with 3 cups of water in a pressure cooker. Cook it for about 45 minutes with a little bit of salt, ginger and garlic.
Transfer the pressure cooked dal into a pan. Cook it with 2 cups of water on medium flame. Stir occasionally.
For tadka:
In another pan, add ghee, brown cardamom, cloves, cinnamon, and cumin seeds. Saute them well. Add onions, ginger, garlic and green chilies into it. Mix well.
Add turmeric powder, cumin powder, coriander powder, red chili powder, and salt. Roast them thoroughly.
Add tomato and saute them with a little bit of water to deglaze. Once the tomatoes are cooked, add this mixture into the pan with the simmering dal.
Add curd, cream, butter, and squeeze half a lime. Mix them and let it simmer for 10 minutes on low flame.
Garnish with coriander, butter, green chilies, and cream.
Serve warm and enjoy!
Gujrati Dal
Ingredients:
For dal:
1 cup toor dal (boiled with salt) (serves 4 people)
2 tsp ginger (smashed)
2 green chilies
1 tbsp jaggery
3-4 pieces kokum
1 tbsp coriander leaves (chopped)
3-4 tbsp peanuts
2 potatoes (boiled and chopped)
Salt to taste
For tempering:
1 tbsp ghee
2 bay leaves
3-5 red chilies
1 tsp cumin seeds
1 tsp mustard seeds
1 stick cinnamon
3-4 cloves
½ tsp methi dana
2 tsp kasoori methi
3-4 curry leaves
1 tomato (chopped)
½ tsp sugar
Salt to taste
1 tsp turmeric
1 ½ tsp coriander powder
Coriander leaves (to garnish)
Procedure:
For dal:
Add boiled toor dal with water in a pan.
Add ginger, green chilies, jaggery, kokum, coriander leaves, peanuts, potatoes, and salt.
Cover and let it simmer for a while till it begins to thicken.
For tempering:
Add ghee in a pan. Add bay leaves, green chilies, cumin seeds, mustard seeds, cinnamon, cloves, methi dana, kasoori methi, and curry leaves. Mix well.
Add the tomatoes, sugar, salt, turmeric and coriander powder. Saute till tomatoes start to wilt.
Add it to the dal. Cook for 2-3 minutes.
Garnish with chopped coriander leaves.
Serve warm and enjoy!
Frequent consumption of lentils helps the body by boosting energy, promoting gut health, improving bone mineral density, and more such benefits due to its rich nutrient content of fiber, vitamins, and proteins. The pulses range from Himalayan Natives consists of six varieties that include, Toor dal (polished and unpolished), Chana dal, Urad dal, Moong dal (skinless split), Masoor dal, and Green gram whole. All of our products are GMO and pesticide-free. It is naturally-harvested, pure, and is free from artificial colors, preservatives, and chemicals. To enjoy optimum health benefits from dal, choose from the best variety of our 100% natural pulses range!