All you need to know about Rice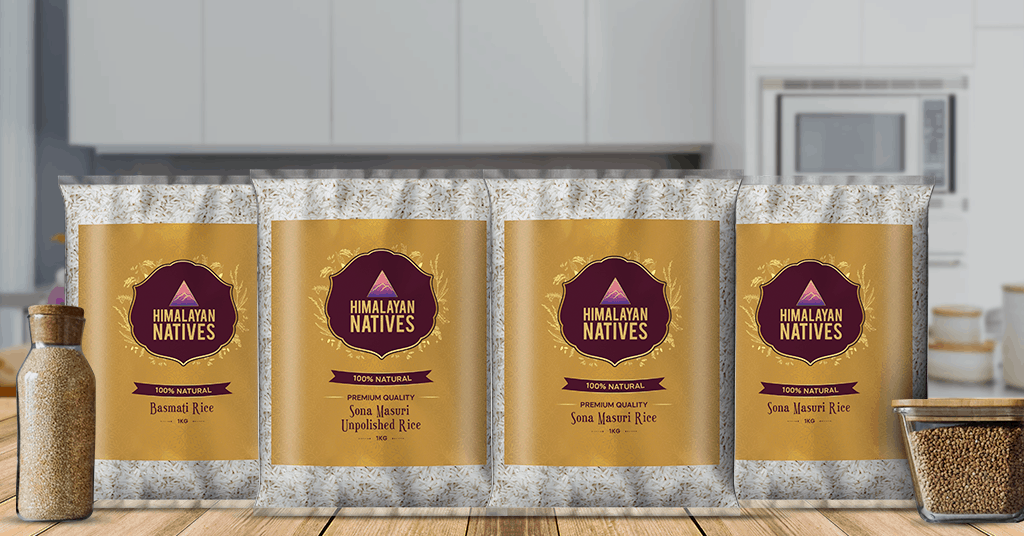 Rice is a starchy grain that is used as a staple ingredient by more than half of the world's population. This is mostly because of its versatility, availability, and ability to adapt to any flavor and seasoning. The chewiness and soft texture of rice add an extra substance to meals and complements many cuisines. This starchy high-calorie grain is generally low in cost, making it accessible to everyone and therefore, a vital base for many diets. Each country showcases a different rice recipe to reflect their local spices and taste preferences. To name a few, Risotto in Italy, Paella in Spain, Jambalaya in the southern U.S., Coconut Rice in Colombia, steamed rice in China, rice, and beans in Mexico and sweet rice in Portugal.
The scientific name for rice is Oryza. The most common species of rice is Oryza sativa which is subdivided into the long-grain Indica and the short-grain Japonica. Tools, dating back to 8000 years that had been used for rice farming have been found in China. The spread of rice across continents was majorly carried out by the merchants and traders when they traveled from one place to another.
Types of Rice
There are several types of Oryza sativa or rice varieties according to various sizes, thickness, stickiness, color, aroma as well as flavor. Rice is also often broadly categorized based on its shape or method of processing.

Long grains: These have a slender kernel over four times as long as they are wide. When cooked, long-grain rice stays separate, fluffy and does not stick to one another (e.g. Basmati rice).
Medium grains: They have a shorter, wider kernel, yielding a tender and semi-sticky consistency when cooked. (e.g. Arborio rice).
Short grains: They have a kernel only twice as long as they are wide and yield the stickiest texture when cooked (e.g. "sushi" rice).
Whole grain: Just like other whole grains, rice also naturally consists of three edible components which are bran, germ, and endosperm (the inedible hull that is removed). 'Brown rice' is whole-grain rice but not because of the variety, but rather due to the natural color of the grain. Similarly, whole grain rice is also available in other colors like black, purple, and red. Since the fibrous bran layer and nutrient-rich germ remain intact, these varieties typically have a longer cook time and have a nuttier & chewier texture than refined white rice.
Refined grain: This type of rice is polished as the bran layers and embryo are removed and only the starchy white endosperm is kept intact hence the name 'white rice'. These are easy to digest, low in cost & easily accessible and available in every household.
Nutrition Facts about Rice
According to research by the USDA, the following nutrition information is provided for 1 cup (186g) of cooked, enriched, short-grain white rice:
Calories: 242
Fat: 0.4g
Sodium: 0mg
Carbohydrates: 53.4g
Fiber: 0.6g
Sugars: 0g
Protein: 4.4g
Let us look into these nutritional facts in detail:
Carbohydrates: There are more than 53 grams of carbohydrate in a single serving of white rice. A very small amount of this carbohydrate comes from fiber. Majority of it is starch along with a small amount of sugar. The glycemic index of white rice is estimated to be approximately 73.
Fat: There is almost no or a negligible amount of fat in rice, as long as it is cooked without adding any oil or butter.
Protein: There are more than 4 grams of protein in a 1-cup serving of white rice and about 5 grams in the same size serving of brown rice.
Vitamins & minerals: Rice is often considered as a good source of vitamin B including thiamin, niacin, riboflavin, and iron. It is also an excellent source of manganese and magnesium.
Health Benefits of Rice
High nutritional value
White rice consists of high mineral content such as calcium and iron. It is also rich in vitamins such as niacin, vitamin D, thiamine, and riboflavin. Rice consists of a very low amount of saturated fats and cholesterol but is high in fiber making it a healthier food option for the heart. Owing to its high nutritional content, it is used in various cuisines, worldwide.
Easy to digest
It is an unknown fact to many people that whole grains are much difficult for the body to digest if not prepared properly. The outer layer of all whole grains, including brown rice, consists of something called bran or phytic acid which acts as an anti-nutrient and can cause digestive issues if it's not neutralized. Earlier, people used to soak, sprout, and ferment these grains before cooking which helped neutralize the effect of phytic acid & make it more digestible. While today, due to lack of time and increase in commercialization, these techniques are hardly followed. With white rice, this is not a problem as the bran has already been removed. It is easier for people with chronic digestive issues to digest white rice than brown rice.
Gluten-free
The three main sources of gluten are wheat, barley, and rye. Gluten in itself is a complex compound and a difficult protein for the body to digest. It is abundantly present in junk foods and the hybrid wheat varieties. Gluten is something that more and more people are becoming sensitive to. However, white rice is a hypoallergenic food, it is gluten-free and is safe for people to consume in a gluten-free diet. It can be easily incorporated in the diet for people with celiac disease and who are allergic to proteins found in wheat, barley, rye, and oats.
Helps control sudden disease occurrences
Rice consists of antioxidant properties that help prevent sudden strokes and attacks. The low or no sodium content in rice helps in controlling high blood pressure. The husk of rice consists of diuretic properties and is very effective in curing dysentery.
Regularizes bowel movement
It is an excellent source of healthy fiber. These help in the growth of beneficial bacteria that improves digestion and regularizes bowel movements.
Different Types of Delicious Rice Recipes
Have been staying away from eating rice due to the fear of adding extra calories? Here is some good news for you all. The majority of health experts suggest for the intake of rice to be in small quantities as it forms an essential part of a balanced diet. It also provides a good dose of energy, helps improve bowel movements, and regulate blood sugar levels. There are plenty of recipes that can be prepared with different types of rice. Let us take a look at some of the easy rice recipes.
Tamarind rice
Ingredients:
2 cups of cooked rice
½ cup of tamarind (pulpy)
¼ cup of curry leaves
3 whole red chilies
½ tsp red chili powder
¼ tsp turmeric powder
¼ tsp methi seeds
1 tsp mustard seeds
A pinch of asafoetida (hing)
1 tbsp chana dal
1 tsp urad dal
1 tbsp peanuts
1/4 tsp jaggery (gur)
Salt to taste
Oil
Procedure:
Heat oil in a pan. Add peanuts, urad dal and chana dal and roast them. Saute till the mixture sputters and turns brownish.
Add curry leaves and whole red chilies. Mix them well.
Add salt, hing, red chili powder, and turmeric powder. Saute them well.
Add gur to the cooked mixture and saute well. Now add the tamarind pulp to the mixture and saute till the gravy turns semi-thick.
Add the cooked rice to the mixture. Saute it thoroughly till the rice completely mixes with the cooked gravy.
Serve hot, garnished with tamarind!
Lemon Rice
Ingredients:
1 cup of cooked basmati rice
1 tbsp lemon juice
1 tsp urad dal
1 tsp chana dal
½ tsp ginger
2 tbsp coriander leaves (chopped)
1 tsp turmeric powder
1 whole red chili
½ cup of curry leaves
1 tsp mustard seeds
A pinch of asafoetida (hing)
2 tbsp peanuts
2 tbsp ghee
Salt to taste
Procedure:
In a pan, heat ghee. Add mustard seeds and let it splutter.
Add asafoetida, curry leaves, ginger, red chili, chana dal, and urad dal. Saute them thoroughly for some time.
Add peanuts, turmeric powder, and then rice. Mix it thoroughly.
Add salt and lemon juice to the rice and mix again.
Serve hot with curd!
Bisi Bele Bhath
Ingredients:
1 cup of rice
1 cup of arhar dal
1 cup of dry grated coconut
1 cup of onions (chopped)
1 tsp cinnamon (broken)
1 cup mixed vegetables (chopped, boiled and drained)
1 tsp sabut kali mirch
1 tbsp chana dal
2 whole red chilies
1 tsp sabut dhania
6 tbsp tamarind pulp
1 tsp mustard seeds
10-12 curry leaves
1 tsp cumin seeds
1 tbsp salt
1 tbsp jaggery
1 tbsp oil
Procedure:
Add oil in a pan. Fry cardamom, grated coconut, sabut kali mirch.
In a grinder, add cinnamon, grated coconut, sabut kali mirch, chana daal, sabut dhania, red chilies, and the onions and grind them into a paste.
In another pan, cook rice and dal together to get a soft and wet consistency.
Mix the rice mixture, vegetables, masala paste, and jaggery.
Heat a small amount of oil in the previous pan and add the mustard seeds, curry leaves, and cumin. When the seeds start to splutter, add the rice mixture, and mix well.
Serve hot and enjoy!
Tomato rice
Ingredients:
2 cups rice (washed and soaked)
5 tomato puree
2 tbsp mint (chopped)
¼ cup of ghee
2 tbsp coriander (chopped)
¼ tsp cinnamon (broken)
4 cloves
2 green cardamoms
½ cup onions-grated
2 tsp ginger-garlic paste
4 green chilies (slit)
Salt to taste
Coriander leaves (garnish)
Procedure:
In a round container, boil the tomatoes.
In a blender, blend the tomatoes in a puree.
In a pan, heat pure ghee. Add cinnamon, cloves, and cardamoms and fry for a while.
Add onions and ginger-garlic paste and saute till onions turn light brown.
Add the tomato puree and saute for some time.
Add the green chilies and salt and mix thoroughly.
Add the rice, mint, and coriander. Mix well.
Add 3 cups of water and bring to a boil. Lower the flame, cover and cook till all the liquid is absorbed.
Garnish with coriander and serve hot!
Matar Pulao
Ingredients:
2 cups of basmati rice (washed and soaked)
2 tbsp ghee
1 tbsp cumin seeds
1 tbsp ginger (shredded)
2 cups of shelled peas
2 tsp coriander powder
1 tsp garam masala
1 tsp turmeric
Salt to taste
4 cups of water
Procedure:
In a pan, heat the ghee. Add cumin seeds and ginger.
When the ginger turns slightly brown, add rice, peas, garam masala, salt, and turmeric. Stir-fry well. Leave it uncovered.
Add four cups of water and bring to a boil. Lower heat and cover for ten minutes.
Serve hot with a side dish and enjoy!
Rice is one of the most admired food items in India which makes it a prime reason for its vast use across several recipes in regional cuisines. Be it in the form of savory or sweet, as an accompaniment or main dish, it makes its way during meals. Due to its many varieties, easy availability in the markets, unique shape, size, smell, and flavor, rice can be prepared in unique ways to create lip-smacking meals. In India, fragrant biryani and pulao, which are prepared with long-grained Basmati rice, are the highlights of most special occasions. Many other preparations include sauteing the rice with different vegetables and greens for easy yet immensely satisfying dishes to delight the taste buds.
As we all know, rice comes with several benefits to health, but to enjoy it to the optimum limit, it is wise to go for rice varieties that are natural and unadulterated. Himalayan Natives 100% Natural rice range is completely GMO and pesticide-free. Himalayan Natives has four variants of rice i.e. Sona Masuri, Basmati, Premium Sona Masuri white rice, and Premium Sona Masuri unpolished rice. All of these variants are naturally harvested with no added color or preservatives. Try any of the variants for a delicious overall experience!