8 foods to keep you cool this summer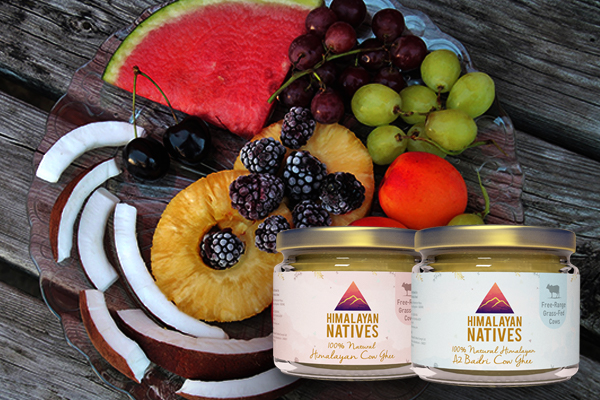 Summer is here and we all love summer vacations, but how often do we prepare for the hot weather with the right kind of summer foods? Air conditioners, sunglasses and summer clothing can help you with cooling from outside, but keeping your body cool from within is important as well.
Indulging in a cool drink or an ice cream may seem tempting but these will not serve the purpose of cooling your body from within, nor will they provide the boost of energy that your body requires.
Dehydration, mineral deficiencies, skin sensitivities, etc. tend to make their presence felt more during summer, and hence our primary goal is to help you fight these drawbacks with the right foods.
So, this summer season, don't let the scorching sun take a toll on your body, instead welcome the summer with a lot of natural foods like veggies, melons, and other fresh fruits that can keep you healthy and hydrated at the same time. Here are foods that can help you stay cool this summer –
Watermelon – No summer food list can miss this amazing summer fruit. High water content in watermelon can keep you hydrated for longer intervals, which is very much needed during this season. Along with hydration, it can keep you full as well. This, in turn, reduces the cravings for those unhealthy snacks! Melons are rich in vitamin A, B, magnesium, potassium, fiber, and antioxidants that can keep your skin and body healthy. Along with these nutrients and minerals, watermelons also contain lycopene (bright red carotenoid hydrocarbon) which has the ability to protect the skin from sun damage. So the next time when you feel like grabbing a cola or a carbonated sugar drink, have fresh watermelon instead!
Coconut water – This list can never be complete without coconut water! Inexpensive yet loaded with lots of nutritional benefits. Electrolytes present in coconut water are one of the best hydrating agents. This amazing natural drink has the ability to reduce blood pressure level and contains anti-aging properties. This drink can act as a natural diuretic as well. Why waste your money and health on those fancy drinks when you can re-energize your body with the all-natural coconut water?
Ghee – As Indians, we are not new to ghee. Ghee has been in Indian kitchens for quite some time and is ideal for the summer days. Desi cow ghee is light on the stomach and has the ability to cool down body temperature. The anti-inflammatory property of ghee is very effective against various summer ailments, and the presence of vitamin-A and omega-3 fatty acid in ghee can deliver healthy vision, skin, and bones. Presence of conjugated linoleic acid (CLA) in ghee aids in weight loss as well. Ghee contains medium and short chain fatty acids which are assimilated, absorbed and metabolized directly. This direct conversion into energy will help you to cope up with the energy needs of the body, especially during the summer.
Cucumber – Another inexpensive yet very effective summer food, which is probably the best vegetable to consume during the summer. Cucumber can keep your body hydrated and at the same time bring down body temperature. This vegetable is loaded with nutrients and is low in calories, the ideal combination required for a summer diet. Presence of fibre promotes improved digestion and helps in removing toxins from the body. Cucumber is very effective for skin problems like dark circles, and sunburns as well. This veggie can promote hair growth, all thanks to silicon and sulfur in it. Immunity boosting and anti-inflammatory properties of cucumber make it great for heart health as well. As the saying goes, 'variety is the spice of life', try using cucumber in shakes and juices, rather than just in salads.
Yogurt – An extremely nutritious and calcium-rich food, which is a must-have during the summer. Yogurt is a probiotic protein, which helps keep gastrointestinal problems at bay, and is ideal for keeping your digestive system under check. This protein-rich food keeps you full for longer intervals and cools the body from within. If plain yogurt doesn't suit your taste, then try it with fresh berries in the form of buttermilk, or add it in your own smoothie mix.
Mint leaves – These leaves have already found their sweet spot in Indian dishes like raita, biryani, curries, chutneys and more. Summer is the best time to include mint leaves in your diet. Damaging effects of summer can be minimized using mint as it is rich in antioxidants, and can be used to reduce gastric acids and heat in the stomach. Along with the refreshing taste and cooling effect, it can enhance the overall flavor of the dish as well. Lemon mint water is probably one of the easiest ways to consume these leaves.
Citrus fruits – Citrus fruits like oranges and lemons are water-dense and offer numerous health benefits along with the supply of minerals like vitamin C. While sweating, the body loses potassium which can cause muscle cramps. Consuming oranges can keep cramps at bay. 'Never judge a fruit by its size' – this is particularly true when it comes to lemons. They have the unique property of cooling down the effects of spicy foods in our body. Try adding these fruits to your salads, fruit platters or have them as fresh juice.
Berries – Sweet and juicy berries, like blackberries and raspberries, are ideal for the summer as they consist of flavonoids which are powerful disease fighters. These amazing fruits can increase the blood flow to the skin and are an ideal food for weight management. Berries are low in sugar and calories which makes them perfect for juices or as toppings for salads.
Along with these foods, you can also consider having these vegetables and fruits:
Mushrooms – The summer variants of mushrooms such as chanterelles and porcinis are low in sodium and fat and are rich in fiber, riboflavin, etc. Having these will help in fluid regeneration which is essential during hot summer days.
Zucchini – This veggie is rich in vitamin C, manganese, dietary fiber, magnesium, vitamin A, potassium, copper, folate, phosphorus, and omega-3 fatty acid makes it a part of the summer squash family. Presence of pectin fiber in zucchini helps in lowering cholesterol and promoting your heart health. Zucchini is rich in water content and light on the stomach; the perfect property of summer food.
Pumpkin – This famous Indian summer vegetable showcases cooling and diuretic properties and aids in better digestion as well.
Bottle gourd – This might not be your favorite veggie but it is rich in magnesium, calcium and Vitamins A and C and is very popular for weight loss. Having bottle gourd prevents stomach acidity (which is pretty common during summer) and is considered an excellent blood purifier.
Tomatoes – Like watermelons, tomatoes also contain lycopene – a beneficial phytochemical which can prevent chronic diseases like cancer and also protect the skin from sun damage. These are filled with antioxidants and vitamin C as well. The presence of vitamin C helps in controlling your stress hormones and help in keeping your body energized and healthy, which is very essential during summer. It can be your best add-on for any summer salads!
Avocado – This superfood can indeed be your summer savior. Avocados are high in monounsaturated fats and contain a good amount of folate and fiber, which are considered to reduce bad cholesterol. Consuming avocados is known to improve digestion, prevent osteoarthritis, reduce depression, etc. Presence of vitamins C and E in avocados can help in keeping your skin healthy and glowing which is very much needed to counter the hot rays during the summer
Peaches – These can help you stay hydrated and are considered to be a good source of vitamin C and beta-carotene. Consuming peaches is known to improve immunity and help with your weight loss goals.
Summer foods are all about keeping you hydrated by cutting down on unnecessary sugar intake, but at the same time supplying your body with the essential nutrients and minerals which are lost during sweating and dehydration. Including the above foods in your diet will help you cope with the summer season, and keep you healthy and energetic even when the sun's burning bright!