6 Kitchen ingredients that can help boost Immunity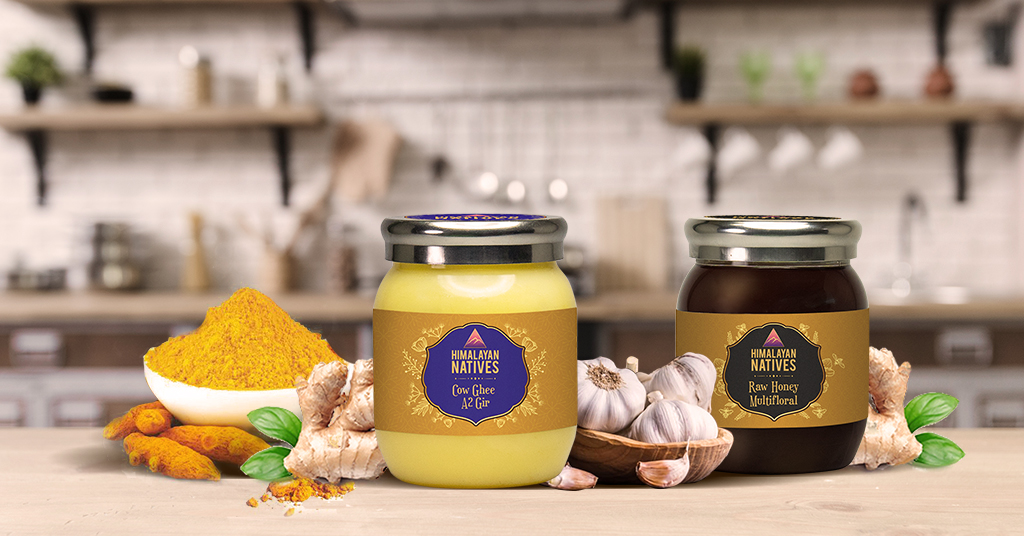 We had stepped in this new year with hope, wishes, aspirations and new beginnings, but at present, we find ourselves in an unprecedented global situation which leaves us overwhelmed with fear, panic, worry and innumerable questions.
With the onset of Covid 19, people all over the world are stressing and panicking over a nation-wide lockdown, loss of jobs, shops with empty shelves and therefore hunting down everyday essentials that have become sparse for others. This mayhem can affect our mental state as well as our physical health. And for those who are lucky enough to have the privilege to work from home, the feeling of isolation can be just as challenging. But now is not the time to panic or take stress, as all of us need to fight this situation together and with courage by staying indoors and taking care of our health by not falling prey to any kind of sickness.
Throughout the year it is important to keep ourselves safe, healthy and protected from diseases, germs, allergies, colds, and other illnesses. To achieve this, we need to build and boost our immunity from within. When our immune system functions properly, our body can adapt to the changing weather conditions and external factors in a much better way. However, due to unhealthy lifestyles, lack of a work-life balance, food choices and stress our immune system weakens, thus resulting in frequent illnesses, headaches, allergies, infections and more. Therefore, to make our body capable of fighting any kind of illnesses, we need to keep our immune system functioning and healthily.
Below are some commonly available ingredients in every Indian kitchen that can be included in your daily diet to keep your immunity strong and running.
Ginger
Ginger consists of natural antihistamine properties which helps protect you from allergies. It is a natural decongestant that helps relieve symptoms of cold and cough. Ginger is highly effective for your body and can also protect the digestive system from infections. It is considered to be a natural immunity booster.
Tips:
Consume a cup of ginger-infused water or herbal tea every day to help keep your immune system active.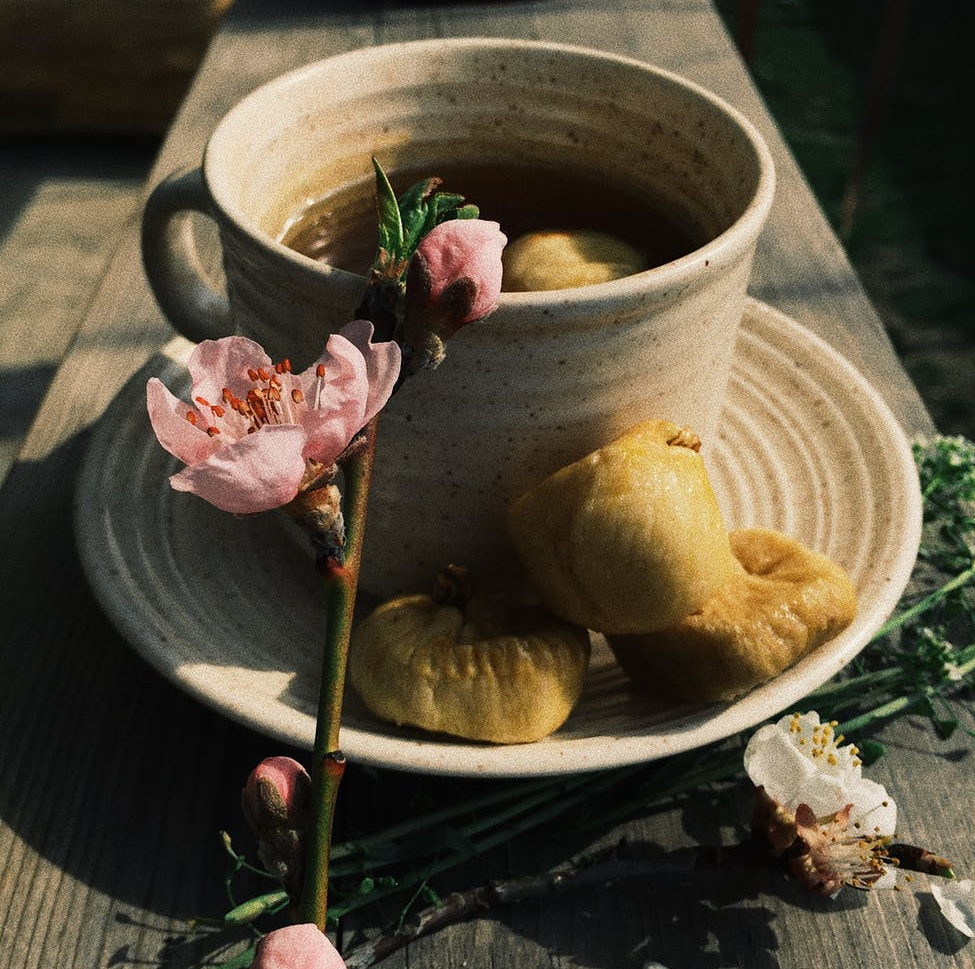 Raw honey
Pure honey or raw honey acts as a natural immunity booster along with providing several other health benefits like treatment of cold, cough, allergies, sleep regulation and more. The nutritional and medicinal value of honey has been known since the Vedic ages. It consists of polyphenol and flavonoid compounds which are powerful antioxidants and help prevent cell damage as well as protects you from certain health disorders. It is naturally loaded with antiviral and anti-protozoal properties that help protect you from allergies and germs. Raw honey also consists of natural healing properties thereby keeping the cells in your body more active and healthy. It acts as a demulcent agent and helps soothe the inflamed mucus membranes of the upper respiratory tract.
Tips:
Mix 1 teaspoon of raw honey with a dash of ginger and lemon and add it to warm water. Drink this concoction any time during the day to relieve symptoms of cold and flu-like sore throat, itchiness, and cough. Alternatively, you can have 1 tsp of honey every morning on an empty stomach to keep the digestive system healthy and to boost your immunity.
Garlic
According to several reports, regular consumption of garlic can help boost the immune cell function. It can also help in reducing the production of stress hormones in the body resulting in high performance by cells by keeping them active and aware. Garlic is filled with natural antiviral, antibacterial and anti-fungal properties thereby being an ingredient that can fight several infections. The compounds of sulfur in garlic are believed to enhance the absorption of zinc which is also a great immunity booster.
Tips:
Lightly sauteè 4-5 pods of garlic in pure ghee and have it with your meals twice a day.

Turmeric
Turmeric contains certain compounds called curcumin that helps fight inflammation in your body. They are very powerful and can keep away or prevent infections like a common cold, skin infections, arthritis, etc. It is an analgesic or a pain reliever and also consists of antibacterial properties. Consumption of raw turmeric in small amounts can act as a great immunity booster.
Tips:
Make a paste of about ½ of raw turmeric root. Mix about 1/2 tsp of this paste with warm water and take it every day just before going to bed.
Curd
Curd is considered to be a natural probiotic that aids in enhancing the microbes that are already there in the stomach, hence strengthening the immune system. Curd, when consumed at room temperature, is extremely beneficial for your health and helps in the proper functioning of the digestive system. The healthy bacteria in our body nourishes the immune system while making it even more active and protective.
Tips:
Consumption of 200 grams of curd every day can increase the number of healthy bacteria that can fight disease-causing bacteria and germs in your body.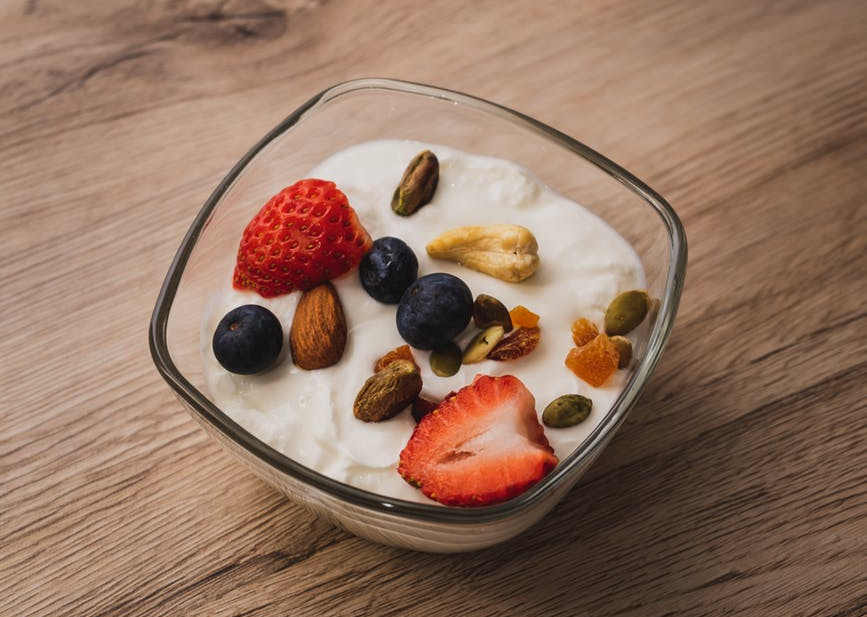 Pure ghee
Pure and natural ghee has powerful gut-health-boosting and detoxifying properties. According to Ayurveda, it is believed that ghee is loaded with multiple medicinal, therapeutical and immunity-boosting properties. Pure ghee is packed with a powerful combination of anti-inflammatory properties, antioxidants, Omega 3 fatty acids, CLA (conjugated linoleic acid), vitamins and other vital nutrients that help increase the body's ability to absorb essential nutrients. It promotes an alkaline environment in the body, making it extremely difficult for any germs, bacteria, and diseases to thrive.
Tips:
Thoroughly mix 1 tsp of ground turmeric, 1 tsp of pure ghee and a dash of black pepper and store it in a bottle. Everyday mix 1 tbsp of the mixture with milk and consume it on an empty stomach. This desi concoction helps improve the digestive system and boosts the immune system of the body.
These natural immunity boosters are always available on the kitchen shelves and can be easily included in our everyday routine to stay, fit, active, energetic and protect ourselves from various diseases. All the above-mentioned ingredients are bestowed with multiple health benefits and it's up to us to use the gift of nature to its utmost level.