5 Healthy and Tasty Flax Seed Recipes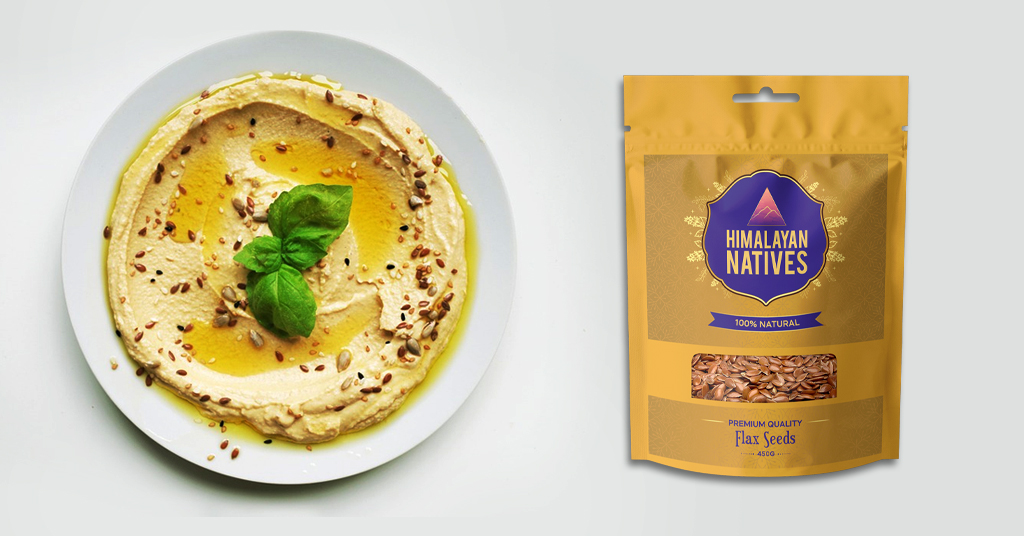 Flax seeds, also known as linseeds come from flax, one of the oldest fiber crops in the world. These seeds were originally cultivated in China and Egypt and were known for their health benefits. These little brown seeds are a rich source of omega-3 fatty acid, alpha-linolenic acid (ALA), and are high in lignans, a class of phytoestrogens. They have high dietary fiber content and are rich in protein, iron, calcium, manganese, thiamin, magnesium, phosphorus, and copper. 
Flax seeds can be consumed raw or toasted and can be added in its ground or whole form to salads, cereals, smoothies, or in baked goods. Although, many experts recommend that they should be consumed in the ground form to experience maximum health benefits. One tablespoon of flax seeds in a day is sufficient to meet the daily essential nutritional requirement.
Below are some unusual recipes that can be made with flax seeds:
Chocolate Flaxseed Pudding
Ingredients:
⅔ of cup flaxseed (ground)
½ of cup cocoa powder
½ can (each) of coconut milk or coconut cream
½ of cup maple syrup
½ tsp vanilla extract
Procedure:
Add cocoa powder, coconut milk/cream, vanilla, and maple syrup to ground flaxseed. 
Let it chill in the refrigerator for a minimum of 30 minutes. 
Serve and enjoy!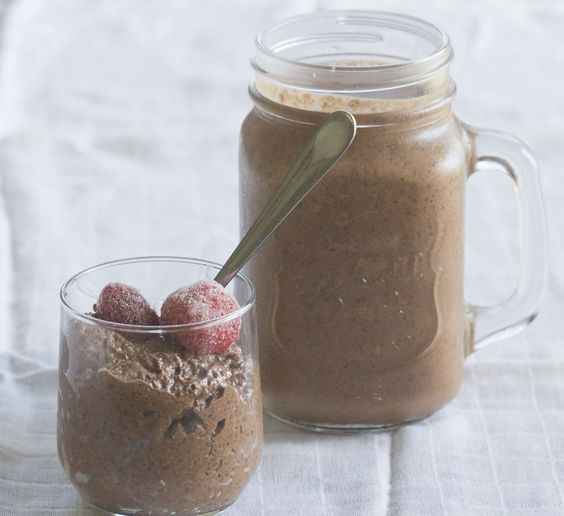 Flaxseed Cookies
Ingredients:
1 cup of whole wheat flour
⅓ cup of sugar
¼ tsp salt
4 tbsp almond meal/slices (optional)
4 tbsp flaxseed (ground)
½ tsp green cardamom powder
½ cup unsalted butter
Milk as required
Procedure:
Pre-heat oven to 360F / 180C.
In a bowl, mix whole wheat flour, sugar, salt, almonds, flax seed powder, and cardamom powder, thoroughly.
Add butter and mix again until a soft dough is formed. If the dough is dry, add a teaspoon of milk at a time.
Form small balls with the dough and flatten slightly between your palms. The cookies should be roughly ½ inch in thickness
Place the dough balls on a baking sheet.
Bake the cookies in the preheated oven for about 15-20 minutes or until they turn light golden brown.
Remove the baking tray and let the cookies cool for 2-3 minutes before taking them off.
Cool them completely before storing them in airtight containers.
Enjoy with a glass of cold milk or tea or just have the cookies!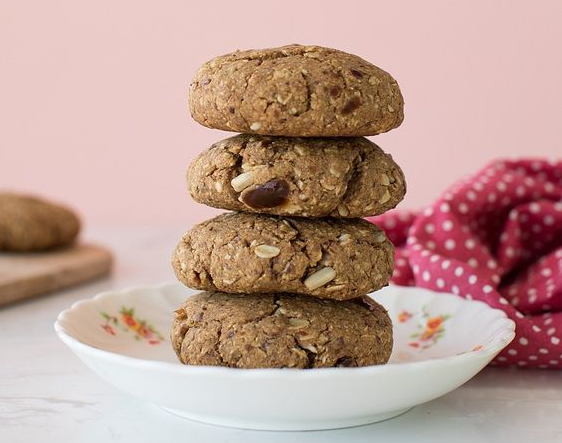 Flaxseed Granola
Ingredients:
3 cups of rolled oats
3 tbsp flaxseeds
¼ cup of crushed pecans
¼ cup of agave syrup
3 tbsp coconut oil
½ tsp cinnamon
½ tsp vanilla extract
Pinch of salt
Procedure:
In a bowl, add agave syrup, coconut oil, cinnamon, vanilla extract, and salt. Mix thoroughly.
Add rolled oats, flaxseeds, and pecans and mix well.
Spread granola on a cookie sheet lined with parchment paper and bake for 30-40 minutes at 325F. Stir every 10 minutes or until the granola turns golden brown.
Eat or store in a container for up to 2 weeks. You can also serve with Greek yogurt or a chocolate snack bar.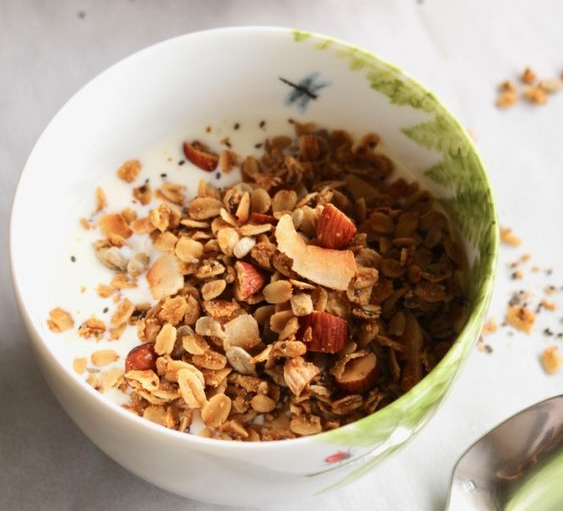 Flaxseeds Oatmeal
Ingredients:
¼ cup of whole or halved nuts of your choice
¼ cup of flaxseed meal/ 2.5 tbsp whole flaxseeds
¾ cup to 1 cup of milk
Salt to taste
1 tsp cinnamon
Sweetener of choice (preferably honey)
Procedure:
In a blender or food processor, add nuts and flaxseed meal (or whole flaxseeds). Blend it for 30 seconds until a coarse meal/flour is obtained.
Add the mixture to a pot. Add milk, cinnamon & honey. Simmer over low heat for 3-5 minutes. This will cook and thicken quickly.
Adjust the consistency as needed depending on your taste. Add more liquid to get the required consistency. You can also use water instead of milk.
Serve and enjoy a wholesome breakfast!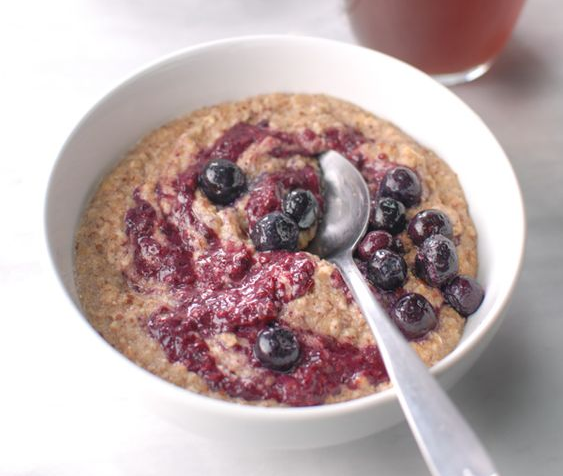 Image source: Pinterest
Flaxseed Laddo
Ingredients:
2 cup of flaxseeds
2 cup of wheat flour
1 cup of semolina
1 cup of besan
½ kg ghee
2 cups of powdered sugar
1 cup of grated coconut
4 tbsp walnuts
1 tbsp ginger (dry)
4 tbsp gum
4 tbsp almond
4 tbsp cashews
3 tbsp raisins
7-8 cardamom
Procedure:
In a pan, add ghee and roast the flaxseeds for 5 to 7 minutes and keep it aside on a plate. Let it cool for some time. 
In a grinder, add almonds, cashews, coconut, gum, and walnut. Grind thoroughly. Add flaxseeds and grind again. 
In a pan, add 1 tbsp ghee, and then add semolina and cardamom. Roast till it turns slightly golden brown. Add besan and roast again. Add wheat flour and roast again. 
In a bowl, take the roasted mixture. Add all the ingredients to a big bowl and mix thoroughly. Take equal portions and make small laddoos in a circular motion between your palms.
Serve and enjoy or store in an airtight container. 
The stress of modern life has led to a rise in several types of diseases. Many pieces of research show that adding flaxseed to the diet can help. According to a Japanese study, patients with significant depression had low levels of docosahexaenoic and eicosapentaenoic acids, which are found in foods such as fish, walnuts, and flax. Consuming these foods can help correct those imbalances and can help with depression. Himalayan Natives produces 100% natural flaxseeds that are free from preservatives, chemicals, and additives. Add them to your cereal, soups, yogurt, French toast, cookies, and smoothies for a healthy twist!